- Article Top Advertisement -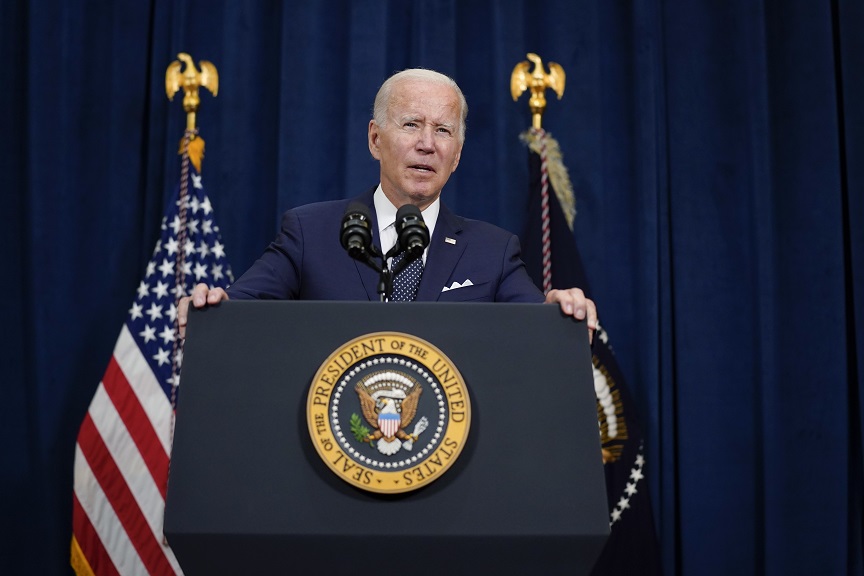 The president of USA, Joe Bidenannounced yesterday Wednesday (24/8) that the US government will write off $10,000 in debt per student loanthus implementing a pre-election commitment of his.
- Article Inline Advertisement 1-
The decision is expected to boost support for Democratic candidates in the November election, but some economists say it could add fuel to the inflation fire, while Republicans in Congress question the president's authority to write off debt.
This write-off of $10,000 per loan applies to former students whose annual income does not exceed $125,000 or $250,000 for married couples.
According to estimates, if all student loans were cut by $10,000, the total cost would be $321 billion, while eliminating debt for 11.8 million borrowers, or 31 percent of college students.
The measure concerns "the families most in need"President Biden said and noted that "working and middle class people have been hit hard during the pandemic".
He emphasized that no high-income household would benefit from the measure and stated: "I will never apologize for helping working Americans and the middle class, especially those who voted for $2 trillion in tax cuts that mostly benefited the wealthiest Americans and big corporations".
Some Democratic Party officials have been pushing President Biden to write off debts of up to $50,000 per borrower.
Republicans strongly resisted student loan forgiveness with Senate Majority Leader Mitch McConnell declaring that "President Biden's student loan socialism is a slap in the face to every family that made sacrifices to save money for college, to every graduate who paid off their loan, and to every American who chose a different career or volunteered to join the Armed Forces to avoid debt."
Former U.S. Treasury Secretary Larry Summers argued that debt relief "consumes reimgs that could be better used helping those who, for whatever reason, did not have the opportunity to attend college," noting that it could lead to tuition increases.
Similarly, Jason Furman, a Harvard professor who served as former President Barack Obama's chief economic adviser, pointed out that "pouring about half a trillion dollars worth of gasoline on the fire of already raging inflation is reckless."
However, Moody's chief economist Mark Zandi sided with the White House, estimating that the measure will work deflationally.
Source: News Beast
I am Derek Black, an author of World Stock Market. I have a degree in creative writing and journalism from the University of Central Florida. I have a passion for writing and informing the public. I strive to be accurate and fair in my reporting, and to provide a voice for those who may not otherwise be heard.
- Article Bottom Advertisement -