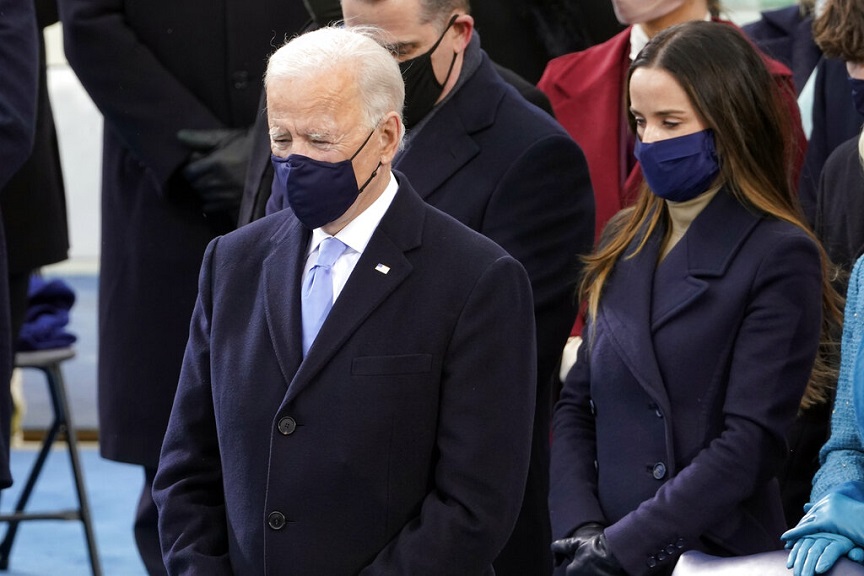 The President of the USA Joe Biden is not considered her "close contact" daughter of Ashley Biden, who tested positive for Covid-19said on Wednesday (18/5) the representative of the White House Karin Jean-Pierre.
Pierre said it had been "several days" since the president saw his daughter.
Ashley Biden, 40, was traveling to Central America with her motherFirst Lady Jill Biden, and they would leave on Wednesday afternoon, but she will not make this trip anymore, the White House announced.
Cases are rising again in America, warns PAHO
Covid-19 cases are rising again on the American continentas many countries abandoned the measuressuch as the use of a mask and the observance of distances and many of them still have low vaccination ratesas announced yesterday Wednesday (18/5) the Pan American Health Organization (PAHO).
Last week the cases increased by 27.2% compared to the previous year, mainly due to the increase in infections in the US. Of the 918,000 infections, more than half were reported in North America. In the US, the number of cases increased by 33%, to 605,000 last week, continuing the upward trend that has been observed for seven weeks.
PAHO Director Dr. Carissa Etienne noted that many countries have abandoned safeguards and reopened their borders, following a period of low infection rates.
"Masks and social alienation have served us well since the beginning of the pandemic and remain valid measures to reduce the transmission of the virus"said Etienne, adding that governments should be prepared to reinstate the measures if there is an increase in cases or deaths.
According to PAHO, too many people remain vulnerable to the new coronavirus since Only 14 of the 51 countries and territories in the United States have achieved the goal set by the World Health Organization, ie to vaccinate 70% of their population.
PAHO stressed that new infections and deaths have been rising steadily for four weeks. More than 3,500 deaths were reported last week.
The largest increase, in percentages, is recorded in the countries of Central America (+ 80%). In Brazil, cases rose 9% to 120,000.
"It's time to dump her and move on. Covid is growing again in America. The truth is that the virus will not go away soon, "he concluded.
Source: News Beast