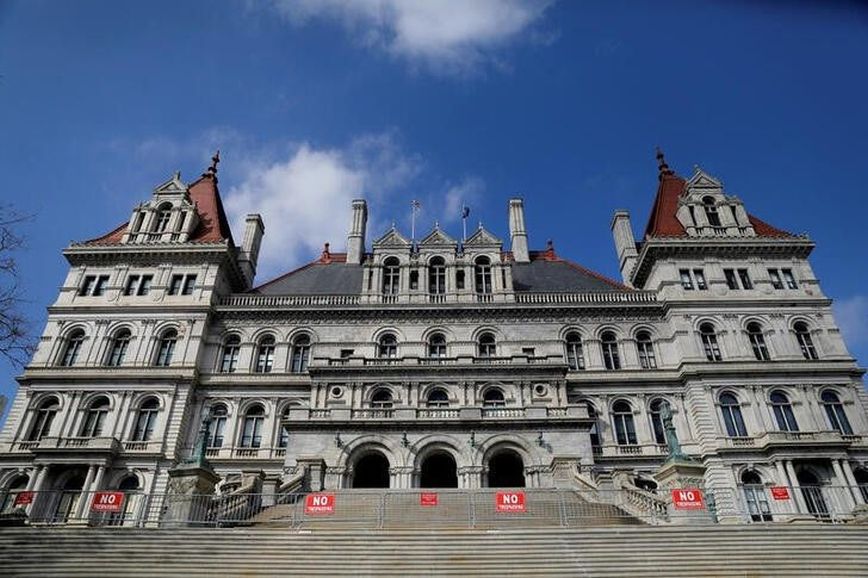 In an amendment to the legislation on gun ownership New York lawmakers moved forward, banning citizens from carrying concealed weapons in several "sensitive areas." Additionally, those seeking to obtain a gun license are required to undergo more training and allow their social media accounts to be reviewed.
The bill is expected to be signed by Democratic Gov. Kathryn Hokul and take effect on September 1.
Its deputies New York held an emergency meeting Thursday, a week after the Supreme Court ruled unconstitutional a state law that limited citizens' right to carry concealed weapons in public. It consequently gave New Yorkers the right to go out armed from their homes.
Democrats criticized the decision, saying it would increase gun violence, but moved to amend gun laws while trying to keep as many restrictions in place as possible.
Hokul pointed out that thanks to existing legislation, New York has the fifth lowest rate of gun deaths among the 50 US states.
"Our state will continue to keep New Yorkers safe, despite this reversal by the Supreme Court"he emphasized during a press conference from Albany. "They may think they can change our lives with the flick of a pencil, but we have pencils too".
The Supreme Court has indicated that it will allow courts, schools and government buildings to be designated as "sensitive sites", but will not allow the designation to be widely used. In his ruling, he made it clear that lawmakers cannot designate the entire island of Manhattan as a "sensitive area."
According to the bill adopted in New York, "sensitive places" are considered: government buildings, clinics, hospitals, places of worship, libraries, playgrounds, parks, zoos, schools, universities, drug addiction treatment centers, homeless centers, the transportation network , museums, theaters, stadiums and other places where many people gather, but also Times Square.
Gross violation
The powerful pro-gun lobby NRA criticized the bill, saying it was a "blatant violation" of the Supreme Court's ruling and that it raises more barriers to New Yorkers' right to self-defense. He even hinted that he might take legal action against him.
The Supreme Court ruled that officials in New York have wide discretion in deciding which citizens can be licensed to carry concealed weapons. Citizens saw their request rejected if they did not have a "special reason" to carry a weapon for self-defense.
Hokul agreed to drop that requirement, although New York's new bill stipulates that an applicant's "good moral character" be reviewed by an official, a judge or police officer. At the same time, the applicant should provide contact information for immediate family members and details of the adults with whom he lives.
Also under the bill citizens cannot enter companies and businesses carrying weapons unless there is a specific notice that specifically states that weapons are allowed.
Source: News Beast