The United States will lift the Covid-19 negative test requirement for travelers arriving in the country by plane, the White House announced today.
Faced with the Omicron variant, health authorities tightened test procedures for entry into the United States in December 2021.
All travelers over the age of 2 who boarded overseas flights to the United States had to take a negative test less than one day before takeoff, regardless of their vaccination status.
According to a senior government official, the decision will take effect from next Sunday at 12:01 noon (local time). The lifting of this requirement came after intense pressure from airlines and the travel industry.
The Centers for Disease Control and Prevention (CDC) has ruled, based on science and data, that this requirement is no longer necessary. The CDC will re-evaluate the decision in 90 days, the official said.
As of December, CDCs required travelers to have a negative coronavirus test the day before they flew to the United States, but there was no requirement for a land border check.
The official said: "If there is a need to re-impose a test requirement before departure – including due to a new, worrying variant – the CDC will not hesitate to act."
American Airlines CEO Robert Isom told a conference last week that the test requirements were "silly" and "depressing" for leisure and business travel.
The airlines stress that many Americans do not fly international because they are worried that they will be positive for the virus and will be trapped abroad.
Isom said 75% of the countries served by American Airlines have no test demonstration requirements.
"We are really outraged and this is something that not only hurts traveling to the US, but it just doesn't make sense," he said last week.
In December, the CDC tightened requirements for international airline travelers to take a negative test within one day rather than three days after arriving in the United States.
Source: AMPE
Source: Capital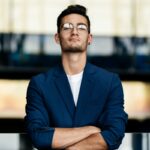 Donald-43Westbrook, a distinguished contributor at worldstockmarket, is celebrated for his exceptional prowess in article writing. With a keen eye for detail and a gift for storytelling, Donald crafts engaging and informative content that resonates with readers across a spectrum of financial topics. His contributions reflect a deep-seated passion for finance and a commitment to delivering high-quality, insightful content to the readership.