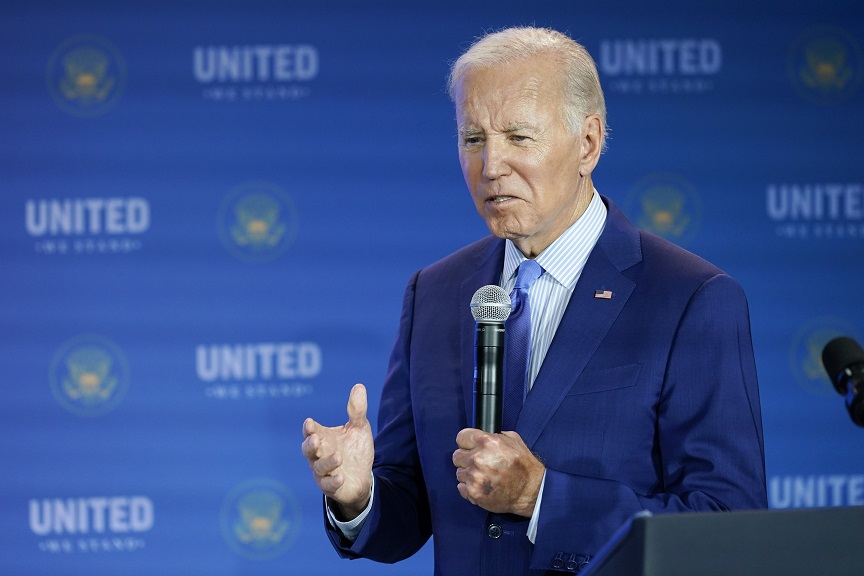 The president of USA, Joe Bidenmet relatives of the two Americans held in Russiabasketball player Brittney Greiner and ex-Marine Paul Whelan.
Cheryl Greiner, wife of the women's NBA star, and Elizabeth Whelan, sister of the ex-Marine, spoke with President Biden in the Oval Office of the White House and received assurances that he was working to secure their release.
President Biden wanted to reassure the families that the two detainees in Russia "are on his mind" and that he will do "everything he can" to ensure they return home, according to White House spokeswoman Karin Jean- Pierre.
Present at the two consecutive meetings was the National Security Adviser, Jake Sullivan, as it became known from the White House.
Greiner, who has won two Olympic gold medals with the US national basketball team, was sentenced on August 4 to nine years in prison for drug possession and trafficking.
She was arrested in February at Moscow's Sheremetyevo Airport with hash oil in her luggage. Greiner had been prescribed medicinal cannabis in the United States to relieve pain from her injuries.
However, in Russia cannabis is prohibited for both personal use and medical purposes. The American president had described the court's verdict as "unacceptable".
Paul Whelan – who holds US, British, Canadian and Irish passports – was sentenced in 2020 to 16 years in prison for espionage. He insists on his innocence.
Washington and Moscow are said to have recently held consultations on the possibility of a prisoner exchange. The US side is reportedly willing to release Russian arms dealer Viktor Bout in exchange for the release of Greiner and Whelan, according to Reuters, citing well-informed imgs.
Source: News Beast