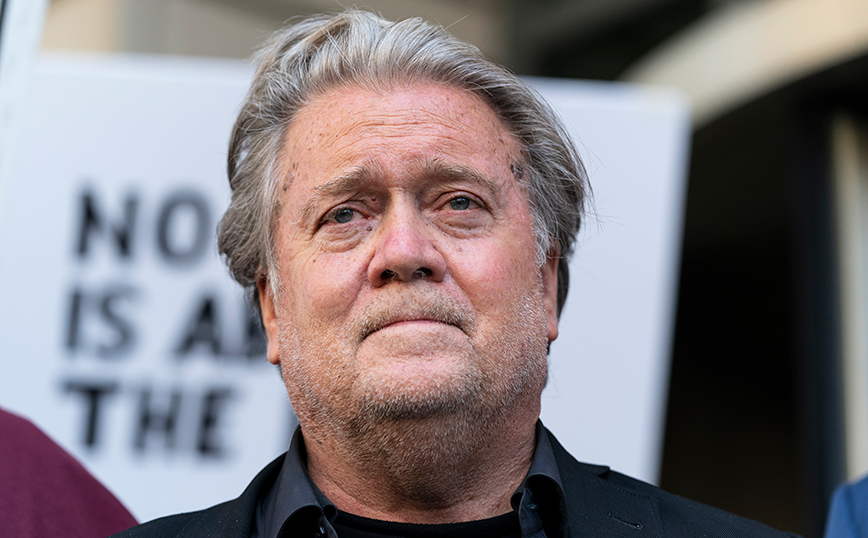 Steve Bannon, once a leader advisor of the former president Donald Trumpis expected to face news criminal prosecution and plans to turn himself in to state prosecutors Thursday, according to a Washington Post report that cited imgs briefed on the matter and was published Tuesday in its online edition. In part, the charges against Mr. Bannon reflect dimensions federal case for which the real estate tycoon's former strategist had received a presidential pardon in 2021, the report states.
Steve Bannon allegedly defrauded supporters of the former president in the context campaign to raise funds in order to build part of the wall that the Republican wanted to go up in US-Mexico border.
He has pleaded not guilty.
Details of the new state court prosecution have not been confirmed, the newspaper noted in the report. A spokesman for Mr. Bannon downplayed the case, citing political persecution, for "weaponizing the criminal justice system" by the Democrats. The case will be handled by Manhattan District Attorney Alvin Bragg, according to the Post. A spokeswoman for his office declined to comment on the case.
Local authorities in New York "had done the exact same thing in August 2020 to get me out of the way ahead of the election. It was in vain then and it will certainly be futile now," Mr. Bannon assured in a press release released by his spokesman.
As reported by the top Athens News Agency, in July, Steve Bannon was judged guilty for his contempt Congress, because he defied a subpoena by the House of Representatives special committee of inquiry into the attack on the federal Capitol on January 6, 2021 to testify before it. The committee called the verdict "victory for the rule of law".
Mr. Bannon played a pivotal role in pre-election campaign of Donald Trump in 2016, was a White House strategist in 2017, but then fell out with the tycoon. Since then, their relationship has been restored. He was also the mastermind behind far-right media outlets, notably the website Breitbart.
Source: News Beast