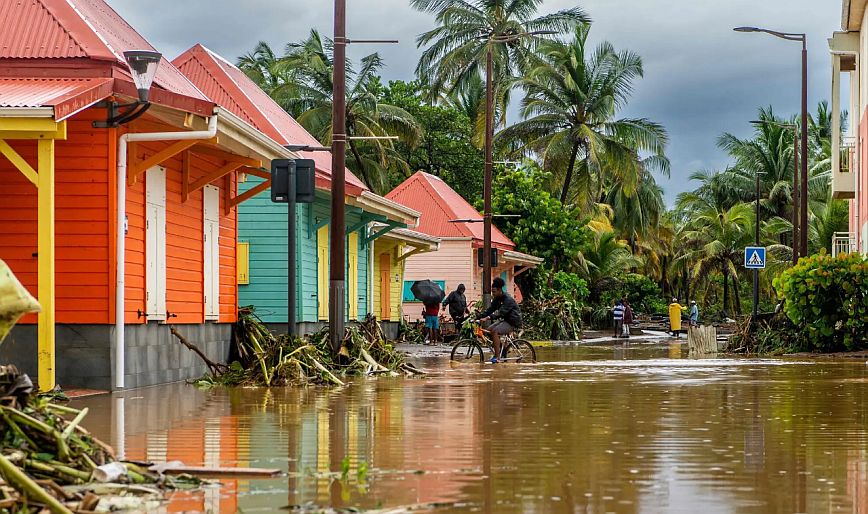 Storm Fiona strengthened into a hurricane today and is approaching Puerto Rico, the US National Hurricane Center said, after it swept through Guadeloupe, where it caused significant flooding that killed one person.
With winds of up to 130 km/h, Fiona is now threatening the coast of Puerto Rico with torrential rains and mudslides.
The cyclone is currently located 80 km from the city of Ponce in southern Puerto Rico. The island has been on alert since Friday and its democratic governor Pedro Pierluisi has called on the population to go to shelters.
In Puerto Rico, an island of 3.3 million people, up to 63.5 centimeters of rain can fall.
Fiona had already caused serious damage during her passage from Guadeloupe on the night of Friday into Saturday. In places the water level rose by more than 1.50 meters. A man died there as his house was swept away by an overflowing river.
Thunderstorms and mudslides are also forecast in the Dominican Republic as the cyclone moves northwest.
Source: News Beast