The Biden administration is considering moves to curb U.S. investment in Chinese tech companies amid rising tensions between the U.S. and China, according to people with knowledge of the matter, cited by Bloomberg.
The investment restrictions will likely come as an executive order signed by President Joe Biden in the coming months.
A separate action against TikTok Inc., the wildly popular video-sharing app, is a possibility, but no action is imminent. The Commerce Department may place further restrictions on chips used for artificial intelligence calculations.
At the same time, the White House is discussing with Congress legislation that would require companies to disclose in advance potential investments in certain Chinese industries.
Among the options being discussed is creating a system that would give the government the power to block investment altogether.
The upcoming executive order is part of a broader strategy, as the US has recently restricted semiconductor sales to China and Russia. Last month, Biden signed into law a broad anti-competition measure that includes about $52 billion to boost domestic semiconductor research and development.
The Commerce Department expects to have an update on measures to protect Americans' data from apps owned by foreign companies by the end of the year, the department's press office said earlier this week.
U.S. companies are under increasing government scrutiny over what they sell to China, whose electronics factories and consumers make it the biggest buyer of chips. Washington has tightened restrictions on sales to the country, arguing it poses a security risk.
Nvidia Corp. fell on Thursday after the chipmaker said new rules on the export of some artificial intelligence chips could affect hundreds of millions of dollars in revenue.
The executive order, some of the people said, is intended to address some of the concerns outlined in the National Critical Capabilities Defense Act introduced by Sens. John Cornyn, R-Texas, and Bob Casey, R-Texas. Pennsylvania.
The US has so far pursued a policy that has not stopped short of completely excluding the Chinese from the semiconductor industry. It focused on singling out individual companies such as Huawei Technologies Co. and Semiconductor Manufacturing International Corp. which it accuses of being a threat to national security. Both companies deny the claim.
Recent steps have shown the government is moving toward a more hawkish stance of barring Chinese access to entire segments of technology.
The Biden administration is also scrutinizing TikTok, paying close attention to whether the Chinese government has access to American customer data. The company, whose parent company is Bytedance Ltd. The Beijing-based company has said it has taken steps to protect US users' data, including through a contract with Oracle Corp, after then-President Donald Trump's failed attempt to ban the app from the US.
Venture capital investment in Chinese tech startups has been rising steadily since 2019. Such investments reached $118 billion last year, the second highest ever, according to data firm PitchBook, with US-based venture capitalists participate in about a quarter of these deals.
Wariness of Chinese tech giants has been building in many countries. For example, UK Foreign Secretary Liz Truss pledged to crack down on companies like TikTok during a recent confrontation with Rishi Sunak as part of their campaign to succeed Boris Johnson as prime minister.
Source: Capital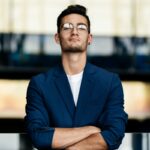 Donald-43Westbrook, a distinguished contributor at worldstockmarket, is celebrated for his exceptional prowess in article writing. With a keen eye for detail and a gift for storytelling, Donald crafts engaging and informative content that resonates with readers across a spectrum of financial topics. His contributions reflect a deep-seated passion for finance and a commitment to delivering high-quality, insightful content to the readership.