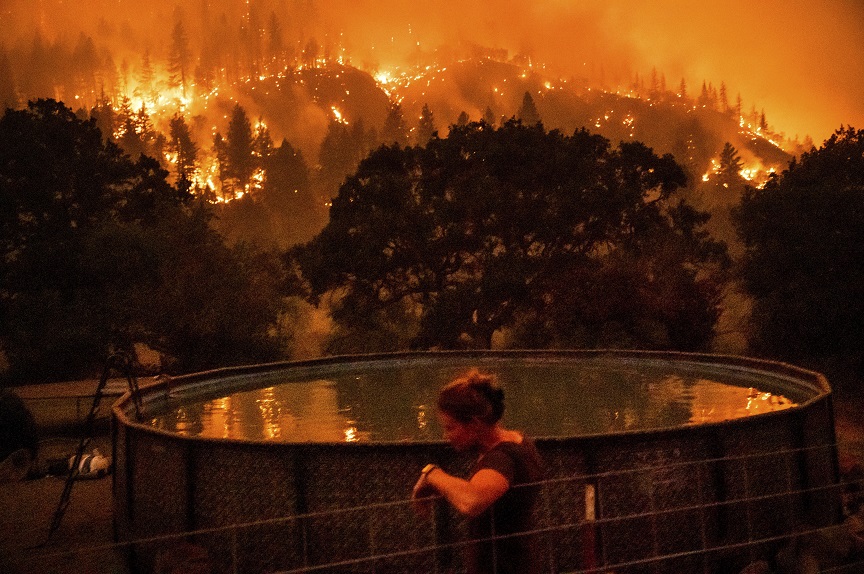 At least four people died in the largest fire of the year in the state California of USAthe local authorities announced, warning that the number of victims could increase even more.
The fire, christened "McKinney", has been raging since Friday and remained uncontrollable yesterday Tuesday (2/8). It spans 227,000 acres and is currently threatening the small town of Airica.
"We have four confirmed deaths and that number may change," a spokeswoman for the sheriff's office in Siskiyou County, which has declared a state of emergency, told AFP.
On Sunday morning, the bodies of two people were found inside a charred car. On Monday, two bodies were found in residences, the sheriff's office said via Twitter.
At least 3,000 residents were ordered to evacuate their homes in the community of Klamath River, near the Oregon border.
"Our goal is to communicate effectively with people and ask them to comply with evacuation orders," the spokeswoman said. "Our priority is to protect human life and property." An investigation is underway into the cause of the Makini fire.
Short break
"When we left, everything was burning," resident Sherry Marchetti-Perro told the Los Angeles Times. The fire "came so fast. We left with only our clothes. We couldn't breathe or see anything."
As of Sunday night, firefighters benefited from a brief respite due to improving weather conditions, less high temperatures and sporadic rain.
But optimism remains tempered as the National Weather Service warns that the fire threat is still high. However, according to the same img, storms were expected yesterday.
"Vegetation in the area is extremely dry and the continued possibility of storms with strong and unpredictable winds may lead to fire rekindling," the California Fire Service warned.
Construction machinery has been deployed to protect buildings near Airica, a town of about 8,000.
Persistent drought
Despite the danger, some residents prefer to wait until the last minute before leaving.
"I don't want to leave too soon because I'm helping my mother, who is not in good health and can't move" easily, explained Rafael Franco, a resident who has been ordered to evacuate.
"If, at the last moment, I see the fire passing over the top where we are, then if we can we will leave, taking with us what we can and hoping that everything will be fine," he added.
Margie Lawrence, who rushed out of Klamath River on Friday night, confides that she then returned to her home to collect personal effects. "We took things in case the house burned down, things we wanted, but not enough," he explained.
The wildfire season in California, a state plagued by a long drought, will last several more months. The frequency and severity of forest fires is increasing due to climate change and global warming, according to scientists.
Source: News Beast