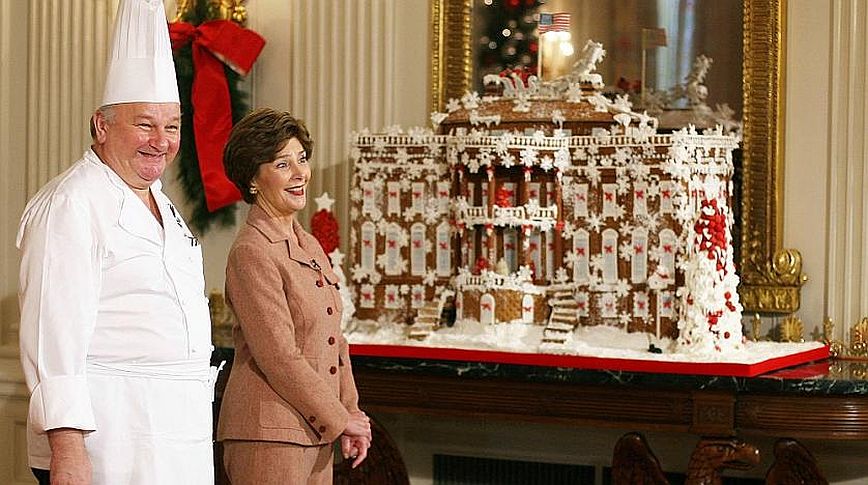 French Roland Mesnier, the master pastry chef to five US presidents, has died aged 78 in the US, his family announced today.
Mesnier died Friday in Virginia of cancer, his son Georges and his older sister, Genevieve Guiller Mesnier, said.
He was born in Bonnet, a small village near Besançon, in a poor family with nine children. He was hired at the White House by President Jimmy Carter's wife, Rosalyn, in 1979.
"I have such fond memories of Chef Mesnier. He loved making people smile with his wonderful creations, such as his famous Christmas gingerbread houses. We will miss him," tweeted another former first lady, Hillary Clinton, along with a photo of herself with Messnier.
"We are saddened to learn of the passing of Roland Mesnier, who served as White House chef for 26 years, for five presidents, and for 25 of those years was executive pastry chef. His passion, his love for his work, will be etched in our memory," the Ronald Reagan Foundation said.
Messnier, who had taken US citizenship, left the White House in 2004. After his retirement, he wrote books and spoke about his experience in the White House. In an interview that aired in 2013, he said that Rosalyn Carter had asked him what he intended to cook in the kitchens at 1600 Pennsylvania Avenue if he was hired.
A lot of low-calorie sweets, he replied, explaining that "Mrs. Carter was a very beautiful woman, very thin, and that's why I thought it was a trick question." But it seems he gave the right answer, as she turned to her secretary and said: "I want that one, as soon as possible."
Messnier did not hesitate to tell anecdotes about presidents and their families: George W. Bush loved walnut and pecan ice cream and was "the most impatient person I've ever met." Mrs. Reagan was a "perfectionist." Bill Clinton was allergic "to sugar, flour and chocolate" but at the same time he was very gluttonous and for this the chef was forced to create new recipes, without the controversial ingredients.
And, although he said he admired the Carters immensely, one of their favorite recipes, which he had to make at all the big dinner parties, terrified him. For this dessert "I had to use the stickiest cheeses I could find, mix them, add anchovies and various other things, then assemble them like a wreath (…) and in the middle we put strawberry jam" he said. "The funny thing is, Mrs. Carter always made sure to find out if that thing was on the table. And it was, but no one ever touched it. So we put it back in the freezer and brought it out at every buffet. I think that same dish lasted four years."
Source: News Beast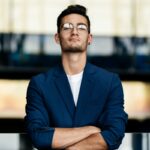 Donald-43Westbrook, a distinguished contributor at worldstockmarket, is celebrated for his exceptional prowess in article writing. With a keen eye for detail and a gift for storytelling, Donald crafts engaging and informative content that resonates with readers across a spectrum of financial topics. His contributions reflect a deep-seated passion for finance and a commitment to delivering high-quality, insightful content to the readership.