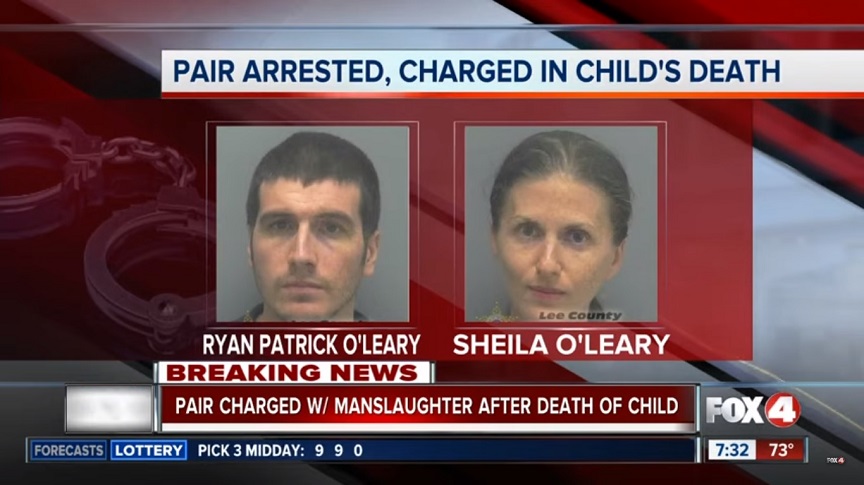 An unthinkable incident occurred in Florida of USA with one vegan mother who literally starved her child to death by feeding him only raw fruits and vegetables.
Sheila O'Leary was found guilty of murder of her 18-month-old son and faces life in prison for murder and a number of child abuse charges in the 2019 death of little Ezra O'Leary.
According to the New York Post, her baby boy weighed just 17kg – 7kg below average – when his parents noticed he had stopped breathing.
O'Leary and her husband told police that little Ezra followed a strict vegan diet but was also breastfed.
They said the boy had not eaten for about a week before his death and had trouble sleeping.
The autopsy showed that the baby boy died of complications malnutrition.
Prosecutors accused the mother of failing to seek proper medical attention for her son when she realized he was ill.
"He chose to ignore his screams," Assistant District Attorney Sarah Miller said during the final hearing. "He didn't need a scale to see his bones. He didn't need a scale to hear his cry," he said characteristically.
They also added that the couple were neglecting their remaining three children – all under the age of 11 – when Ezra died.
"We are here because their children starved so badly that the youngest died of it hungerMiller said.
Ryan O'Leary, the 39-year-old's husband, is set to stand trial on the same charges.
Source: News Beast