- Article Top Advertisement -
The University of São Paulo (USP) removed from the systems the grades and attendance tracking of 275 students who did not prove that they had been vaccinated with two doses against Covid-19.
In August 2021, the university published an ordinance that provided that only those who had completed the vaccination schedule could return to classes in October. The third dose will be mandatory for the 2nd semester of this year.
- Article Inline Advertisement 1-
The requirement for a vaccination passport is supported by the State Board of Education and by decisions of the Federal Supreme Court (STF). Among the reasons for the measure, the universities invoke the principle of collective protection: those who have been vaccinated will be sure that the person next to them has also been immunized.
The undergraduate services of the USP Teaching and Research Units were informed of the removal of student data last Monday (26).
The university reported that the measure complies with the "guidelines and regulations regarding face-to-face activities at USP that concern the obligation to prove the complete vaccination schedule (and any booster doses) against Covid-19".
According to the institution, a survey of the student's vaccination situation was carried out by the Dean of Graduation in the month of August. "At the Undergraduate Council meeting in August 2022, the Chairs of the Undergraduate Commission were asked to verify these cases and request that students regularize the situation," the note reads.
Also according to USP, the number of people with canceled registrations corresponds to about 0.45% of the university's student body, which has 60,000 undergraduate students. This number may still decrease, as there are records of students who are presenting the vouchers now, despite having been vaccinated longer.
The State University of Campinas (Unicamp) and the State University of São Paulo (Unesp) also demanded vaccination for the return to school, but did not inform whether any action was taken regarding students who did not prove immunization.
Source: CNN Brasil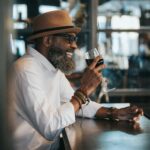 - Article Bottom Advertisement -