«I went to auditions and they asked me which school I had attended but I was rejected and so I thought I had to invent one and so I did. Today that school counts me among its worthy students but I never went: let's not tell them." He makes her laugh Edward Leoguest at Vanity Fair Stories, the largest completely live event of Vanity Fair which for the first time is staged at Giorgio Gaber Opera House in Milan (via Larga 14), with the theme The change is you, stories that change the world. Thus, in the name of memories but above all irony, the dialogue between Edoardo Leo and the director (and friend) Massimiliano Bruno began, with whom he signed the double direction of the film The best days the worst days, which will arrive in cinemas from New Year's Eve. «We worked on the film questioning ourselves on universal themes and we started by asking ourselves: "Do we really love Christmas?"».
Four chapters to tell about our holy days. «Unlike today, the Italian comedy had deep foundations» said the author Massimiliano Bruno. «We came from the world war, there was the economic boom, the fall of the Berlin wall, it was a cultural humus that fueled that type of story. Now the problems have changed, we should be very good at fixing, understanding, interpreting the social situation of the moment and slipping it into our films. This is how it can be called a new Italian comedy: cinema must bring people into theaters and talk to everyone».
For the two days of Vanity Fair Stories, many guests alternate on stage including actors and directors, comedians and singers, writers, artists, authors and together they question themselves about change and the importance of being part of it. «I believe that one can pay attention to the past but this does not mean that one cannot have a look towards the future» commented Edoardo Leo. "It's hard for the under 30s to make their debut, in Italy they still consider me a young director while abroad I risk being given the career award given my age". Words joined by Bruno's thought: «I'm 50 years old, I'm nostalgic but I'm also curious. The gaze of young people is important, we must value them".
The complete speech can be found in the video above.
---
Thanks to:
Main partners: SKODA
Event supporters: Bancomat SpA
Special initiatives: Berlucchi; Last Supper Artom; Where is it; Bring it; Millefiori; Think Milk, Taste Europe, Be Smart!
Beauty partner: Max Factor
Media partners: RTL 102.5; Urban Vision
Thanks to: Lux Vide; Jellyfish; Universal Pictures; Vision Distribution; Poltrona Frau
Source: Vanity Fair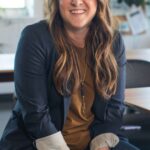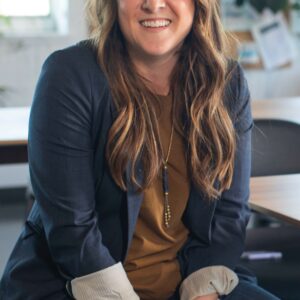 I am a writer at World Stock Market. I work on the Finance and Market section and write about stocks, ETFs, and market trends. I have been involved with writing for over 8 years and have experience in various industries such as finance, technology, and cryptocurrency.