After the success of the previous four editions, the Vanity Fair Storiesthe largest fully live event of Vanity Fair which for the first time is staged at Giorgio Gaber Opera House in Milan (via Larga 14).
This year's theme The change is you, stories that change the world. Many characters alternate on the stage who are an active part of the change: actors and directors, comedians and singers, writers, dancers, key figures of culture.
Among these too Mattia Stanga, digital creator, talent who is changing the rules of comedy and who opened the second day of meetings. When asked by the director of Vanity Fair Italy, Simone Marchetti on "how to do it", Mattia's answer is striking. «I've always liked to observe, laugh and joke but also carefully scrutinize people. I study you and then I make a video. I was like that in high school too: I observed my teachers carefully and took notes».
How was your debut as a digital creator?
«When I made my first video on TikTok I was 22 years old. I come from a reality like Brescia, where everyone judges you and in a certain sense "I jumped in". After that, what pays off is constancy as well as passion for what you do. The fundamental thing is to love your job: if you don't like it anymore, it means it's time to change».
In building a character, to give voice to creativity, you also need a lot of solitude…
«Loneliness can be lived in different forms. I live it in silence. I have many friends, in the moments we are together, there are also moments in which I am silent: that is my moment of solitude. Creativity comes above all from this: I'm silent, I think and then I make a video».
How do you react to criticism?
"I am very lucky. The boys, the mothers, the grandparents follow me. I've never received any heavy criticism."
What will be in your future?
"I really don't know. I'm very demanding, I like to do and I'm realizing that I don't realize the things I've done. I like what I do and, in general, I want to do what makes me happy. Of course, I know that I would like to be on stage. And then – can I say that? – I'd like to lead the Sanremo Festival! Being in contact with people, making them laugh… But I also appreciate the fact of having a "normal" life!
---
Thanks to:
Main partners: SKODA
Event supporters: Bancomat SpA
Special initiatives: Berlucchi; Last Supper Artom; Where is it; Bring it; Millefiori; Think Milk, Taste Europe, Be Smart!
Beauty partner: Max Factor
Media partners: RTL 102.5; Urban Vision
Thanks to: Lux Vide; Jellyfish; Universal Pictures; Vision Distribution; Poltrona Frau
Source: Vanity Fair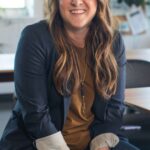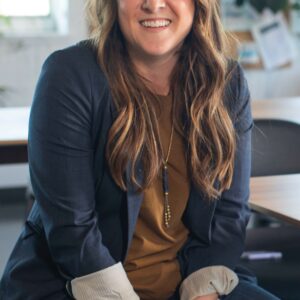 I'm Susan Karen, a professional writer and editor at World Stock Market. I specialize in Entertainment news, writing stories that keep readers informed on all the latest developments in the industry. With over five years of experience in creating engaging content and copywriting for various media outlets, I have grown to become an invaluable asset to any team.