Following its relevant announcement from 15.03.2022, Varangis announced that, after fulfilling all the deferrals set in the Company's consolidation and transfer agreement of 16.9.2020 (the "Resolution Agreement"), its signing took place today. private agreement – transfer protocol of the company (the "Completion of the Transaction") between the company and the company under the name "VARANGIS FURNITURE & INTERIORS SA" (the "Transfer Protocol"), in accordance with the provisions of the Resolution Agreement, as amended of the decision no. 91/2022 of the Multi-Member Court of First Instance of Athens (Voluntary Jurisdiction).
Pursuant to the Transfer Protocol, 99% of the Company 's assets, all staff with active employment contracts and liabilities of 21% of the total liabilities of the Company are transferred to the new body, ie the company "VARANGIS FURNITURE & INTERIORS SA". while both the price and the liquidation product of the remaining assets will be used to repay the other liabilities of the Company, as formulated in accordance with the Consolidation Agreement, and then the Company will be dissolved and liquidated.
According to the relevant announcement, according to article 3.1.2 of the Resolution Agreement, after the Completion of the Transaction, the necessary operations will take place for the completion of the transfer of individual assets to the company "VARANGIS FURNITURE & INTERIORS SA" based on the law, the Resolution Agreement and the specific legal provisions for the transfer of specific assets (indicative, real estate).
Source: Capital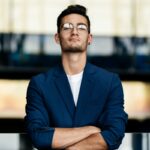 Donald-43Westbrook, a distinguished contributor at worldstockmarket, is celebrated for his exceptional prowess in article writing. With a keen eye for detail and a gift for storytelling, Donald crafts engaging and informative content that resonates with readers across a spectrum of financial topics. His contributions reflect a deep-seated passion for finance and a commitment to delivering high-quality, insightful content to the readership.