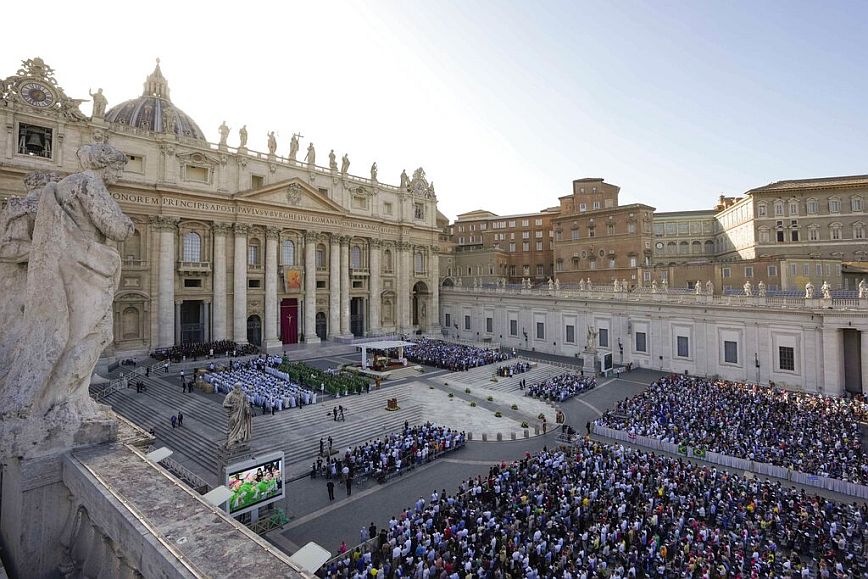 Opponents of abortion should be concerned about other life-threatening issues, such as easy access to guns, poverty and rising maternal mortality rates, wrote Andrea Tornielli, head of the editorial board of the Vatican Communication Service.
In his main article on the US Supreme Court ruling that overturned the Roe v Wade ruling, Andrea Tornielli writes that those who oppose abortion cannot make a discreet choice between defending life.
"When you are in favor of life, it always means that you are worried if maternal mortality is increasing," he wrote, citing data from the US Centers for Disease Control and Prevention showing an increase in maternal mortality, overall, and tripling rates in the United States. population of black women, in particular.
"When you are in favor of life, it always means looking for ways to help women embrace new life," she wrote, citing statistics showing that 75% of women who have an abortion live in poverty or on a low income.
Andrea Tornielli also cites statistics from the Harvard Psychiatric Inspectorate which show that parental leave rates in the United States are much lower than in other rich countries.
"When you are in favor of life, it always means defending it against the threat of guns, which, unfortunately, have become the leading cause of death for children and adolescents in the United States," he wrote.
The Roman Catholic Church teaches that abortion is murder, because life begins at the moment of conception and ends with natural death.
Pope Francis has likened abortion to hiring a paid assassin to exterminate a troubled person.
At the same time, however, it has sought to divert the US Catholic Church from treating abortion as the sole and predominant issue of defending life in the country's cultural conflicts.
The death penalty, gun control, family support and immigration are also issues of life, Pope Francis has said.
Source: News Beast