This article on the Venice Film Festival 2023 is published in issue 36 of Vanity Fair on newsstands until 5 September 2023
NoI don't know how many people would have the courage to take their secret life and turn it into a work of art that everyone can look at and judge. And do it without leaving anything out: not the betrayals, not the unflattering moments like bouts of vomiting and dysentery or the itchy ones like the story of a woman who kisses your boobs. The French director Chloé Barreau tried: she opened the treasure chest of sentimental memories and transformed them into a documentary, Fragments of a love journey, which will inaugurate the Day of the Authors at the Venice Film Festival 2023. Ninety minutes in which interviews with her past lovers and a very rich repertoire of moments filmed while they were happening are interspersed: «I have been touring with a video camera since I was 16 years old. I recorded everything of my life, not for cinematographic vocation, but to crystallize the moment», says the 47-year-old Parisian transplanted in Rome, between a sip of orange juice and a puff of a cigarette. Then she narrows her blue eyes and adds: «The desire to make a film of it came later, when I realized that no one makes documentaries about love and when I had just lost love, and I thought I would never find it again never again".
From the wedding ring on his finger, one could say that he was wrong.
«I was very lucky: I met my wife four years after the last breakup, the idea of ​​the film was already there and she has always supported me. It wasn't obvious. She doesn't feel threatened by my past loves at all."
No embarrassment then?
«The only embarrassment I have is towards my parents and in-laws. In fact, I haven't shown it to any of the four yet.'
They will soon be showing it in Venice. Fears?
"Only one: that they tell me it's a narcissistic act."
Well, the documentary is all about her.
"But it could have been anyone. I tell all types of love: the teenage crush, the serious relationship, the long distance relationship, the secret liaison, the carnal passion. Indeed, precisely because it is a very personal story, in which I hide nothing, it automatically becomes universal: everyone can be recognized. Of course, I have two peculiarities: one, I'm obsessed with love, for me there is no more important thing, and two, I've filmed my whole life».
Since he was 16, he said.
«Already at 14 I stole my mum's Nikon and took portraits of anyone. Even today, as soon as I meet a person, I take a picture of them. Immediately after I ask: are you in love?
reactions?
"Much astonishment, some lies."
Meaning what?
"I've discovered that love isn't everyone's priority. There are many people who live without or are trapped in unsatisfying relationships. I feel sorry for them, they are like the living dead to me."
Perhaps there are those who are afraid of strong feelings.
"Of course, loving can hurt a lot."
And she knows something about it: she said that she started the documentary after a disappointment. Did you feel the need to put your heart in order?
«Most of all, I felt the need to tell an intimate story. As if to show that people are hungry for narratives like these, often pushed into a corner by a predominantly male film industry that dismisses them as meaningless. Plus, the breakup with Caroline, which is the last relationship I tell in the film, was devastating. And we know that when you suffer, you are more creative ».
What was your first love pain?
«I think I was very much in love with a high school teacher who initiated my passion for literature. Every morning I did everything to meet her "by chance". Over the years we have become friends, but never lovers.
First kiss?
«In a colony in Corsica, 12 years old, with a very handsome Algerian boy with green eyes».
First time?
"With Sebastien. He was in love with me for a year, we slept together, I became more clingy and he left me. A great classic."
First time with a woman?
"With Ariane. She had been my brother's girlfriend. I met her again years later at a party, I was with a boy and I started a secret relationship with her».
In the film several of her former flames accuse her of having often intertwined multiple parallel stories.
"It is true. It must be said, however, that I have faced a long process of searching for my identity. I went through a phase of denial: I didn't want to be homosexual. When faced with lesbians, I always ran away and seduced straight women, a clear sign of internalized homophobia. So, for example, I swore to each one that she was my first: if I admitted that I had had other experiences, that would have made me a lesbian".
When did she make peace with herself?
«When I moved to Rome and started dating Marina: an English girl, the first one I dated openly. My most beautiful love."
But he cheated on her too.
"I was unfaithful, yes: we were fine together, but I had a problem telling myself 'I'm only with her'".
Then the betrayal has also suffered.
"Caroline, the woman I thought I'd live with forever, has fallen in love with someone else. But I didn't leave her right away. With what I had done in the past it would have been inconsistent. We dragged the thing to exasperation. He told me he was no longer with her, and she was no longer with me. It was hell. It had to end."
She finished it, hell.
"I created a point of no return: I slept with the other woman. It was an attempt at consolation."
Was there ever a time she backed down?
"Never, I think. I almost died when I was hit by a car when I was six. 25 minutes of cardiac arrest, six days in a coma, six months in the hospital. The urge to live has stuck with me: I always have the idea that we can die at any moment, that we can't lose anything. This is why I have found myself many times in morally ambiguous situations: in the face of emotion I can't resist».
Something you regret?
«Perhaps I could have done more with my professional life. I support myself by making promos and trailers for TV, but it was by accident. It took me more than 40 years, for example, to work up the courage to make this film. I was a victim of imposter syndrome that we women have: we never feel up to it, never enough».
But what did you dream of becoming as a child?
«A thousand ideas – the professor, the criminal lawyer, the journalist, the architect –, no real vocation. My only calling has always been love. Maybe it's because my parents never asked me "how was she at school?" They only asked me "are you in love?". For them love has always been in the first place, and it has become for me too.
They had an unusual encounter: his mother was a nurse, his father a worker priest who rescued lost boys by proposing extreme experiences such as parachuting, just to get them off the road. They meet, fall in love, have a secret relationship for two years before announcing the wedding and generating a national scandal. With this story, you made your directorial debut in 2012 with the documentary My father's fault.
«It helped me to elaborate the enormous Oedipal complex I have towards him. For me, my dad is the most beautiful man in the world, my role model».
In the film he says: "An old man is happy when he can look into the eyes of the boy he was without shame." Now, she is certainly not old, but do you find yourself in these words?
"Yes, no shame in front of the girl I was. I feel tenderness for her, I love her and sometimes I miss her».
Did that girl ever think of getting married?
"Never. Instead, it all came very naturally."
What does marriage mean to you?
"It wasn't a political act, I simply wanted to create a small social unity with the person who, I believe, will be my last love".
And do you think you can survive without that thrill that, so far, has never allowed you to back down?
"At the moment, yes. Let's just hope it lasts."
To subscribe to Vanity Fair, click here.
Source: Vanity Fair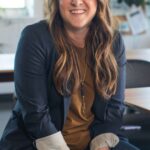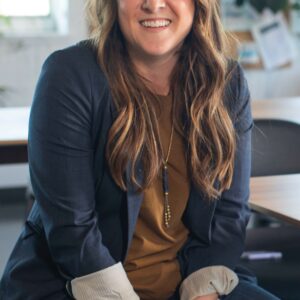 I'm Susan Karen, a professional writer and editor at World Stock Market. I specialize in Entertainment news, writing stories that keep readers informed on all the latest developments in the industry. With over five years of experience in creating engaging content and copywriting for various media outlets, I have grown to become an invaluable asset to any team.