Veterans Affairs Department Deputy Secretary James Byrne was fired Monday, amid controversy over the department's handling of a sexual assault allegation by a House staffer visiting a VA facility last year.
VA Secretary Robert Wilkie said he dismissed Byrne just five months after he was confirmed by the Senate "due to loss of confidence in Mr. Byrne's ability to carry out his duties."
Wilkie gave no further details of why ousted Byrne, a 55-year-old Naval Academy graduate and former Marine infantry officer.
Axios first reported Byrne's termination.
Before he was confirmed for his post in a 88-11 Senate vote, Byrne served since August 2018 as acting deputy secretary of the VA. He was named general counsel of the department a year earlier.
Byrne previously worked at Lockheed Martin Corp. as that defense contractor's chief privacy officer, and the company's lead attorney for information technology, cybersecurity and counterintelligence.
Byrne's firing came as the VA continued to be criticized for its treatment of an allegation by Andrea Goldstein, an advisor to the House Committee on Veterans' Affairs.
Goldstein, who is also a Navy veteran, has said she was sexually harrassed and assaulted last September by an unidentified man when she was waiting for a drink in a cafe in the VA Medical Center in Washington.
The man "slammed her below the waist and told her that 'you look like you could use a good time,' " Goldstein told The New York Times a week after the incident. "He pressed his entire body against mine."
Goldstein told the newspapers that she was able to get away from the man, but that despite complaining to several workers at the center police were called only after she saw her doctor at the site.
Byrne was briefed last month by the VA's internal watchdog about the watchdog's investigation of Goldstein's allegations, which also were the subject of a criminal probe.
On Monday, shortly before Byrne's firing was made public, Jezebel.com published an article by Goldstein in which she criticized Wilkie for "implying that I was a liar" by calling her allegations "unsubstantiated claims" that could discourage veterans from obtaining health care from VA facilities.
Wilkie's characterization was made in a letter last month to Goldstein's boss, Veterans Affairs Committee Chairman Mark Takano, D-Calif., after authorities did not file charges in her case.
"We believe that V.A. is a safe place for all veterans to enter and receive care and services, but the unsubstantiated claims raised by you and your staff could deter our veterans from seeking the care they need and deserve," Wilkie wrote in his letter to Takano.
Goldstein, in her article Monday, wrote that after reading Wilkie's letter last month, "I hid in a stairwell in the Longworth House Office Building and began to shake with rage and horror."
"He used coded language, but the words still stung," Goldstein wrote. "The Secretary of the second largest federal agency knew how his words would resonate. He was implying that a fellow Navy veteran was a liar. He was implying that I was a liar."
She added, "Secretary Wilkie's continued refusal to take ownership of the hostility and sexual violence at VA further perpetuated this hostile culture by both revictimizing a veteran in public and denying the culture of harassment and assault whose existence is well documented."
VA Inspector General Michael Missal, who investigated Goldstein's claims, last month wrote Wilkie to dispute the idea that her allegations were "unsubstantiated."
Missal noted that he had discussed Goldstein's account with Byrne and VA Chief of Staff Pamela Powers last month and "specifically told them that the investigation had been closed without charges and that no other characterization could or should be made regarding the outcome of the investigation."
"Neither I nor my staff told you or anyone else at the Department that the allegations were unsubstantiated," Missal wrote the VA chief.
"I trust that this clarifies this matter and you will ensure that no one is informed that our investigation concluded that the sexual assault allegation at issue was not substantiated."
Takano, in his own letter to Wilkie last month, called his comment on Goldstein's claims "shockingly tone-deaf," and said Wilkie's letter was "flippant."
"I am aghast that Secretary Wilkie would think it appropriate to call into question allegations of sexual assault raised by one of our nation's veterans," Takano wrote.
"And for VA– an agency charged with providing trauma-informed care for survivors of sexual harassment and assault– to itself retraumatize and defame a fellow veteran, is disgusting."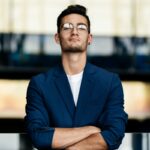 Donald-43Westbrook, a distinguished contributor at worldstockmarket, is celebrated for his exceptional prowess in article writing. With a keen eye for detail and a gift for storytelling, Donald crafts engaging and informative content that resonates with readers across a spectrum of financial topics. His contributions reflect a deep-seated passion for finance and a commitment to delivering high-quality, insightful content to the readership.