The actor and comedian Victor Meyniel thanked his fans in a video posted on his social networks this Monday (4).
In the publication, the comedian thanked fans for the affection received since he was beaten at the entrance of a building in Copacabana, on Saturday (2), and stated that he is "revisiting" the moment to heal emotionally.
"I'm going through a process, I'm revisiting what happened a lot, and sometimes it's good to revisit, relive, for us to overcome traumas. It is a step towards emotional healing about what happened".
"I'm coming to thank you for the messages of affection, the support network I've had. My birthday was celebrated yesterday with lots of love, right here at home, with family and friends. I really wanted to thank you, you are being the pillar, I don't even have what to say, this will pass. All the love in the world, the hate never mind."
According to the information, Victor would have met the attacker in a nightclub in the south zone of Rio de Janeiro. Images from a security camera show the moment in which the man beats Victor, who is lying on the floor of the lobby, while the building's doorman watches the scene without taking any action.
The Civil Police informed that the aggressor was arrested and booked in flagrante delicto for the crimes of bodily injury, injury due to prejudice and ideological falsehood.
Support Messages
On social media, the actor has received messages of support and revolt with the case.
The actor and friend of Victor, Jefferson Schroeder, published a text in which he recalled that Victor has a birthday this Sunday. "Yesterday I remembered you a lot, look how things are, and today I learned that it's your birthday and that yesterday you went through a very sad moment. May God protect his heart and his recovery. Thank you for brightening so many lives. I have you in my heart."
The comedian Yuri Marçal posted on X, former Twitter: "This crime with Victor Meyniel You have to jail the aggressor and the doorman!".
Economist and former BBB Gil do Vigor also commented on X: "How much pain! How cruel. They kill us for simply being who we are, they beat us, hurt us and still make us defendant in the court that says: What did he do to deserve it?. It's sad, it's unacceptable! Willingness to fly this criminal, but violence cannot be solved with violence, we demand JUSTICE NOW! And the doorman needs to be PUNISHED TBMMMM."
Singer Pepita also posted about the case: "I think it's funny that there are people who say it's "mimimi"… I don't know what angers me more, the guy knocking or the doorman sitting there doing nothing! NOTHING justifies an aggression people, I'm here angry. All my affection to Victor! Unfortunate."
See also: Actor Victor Meyniel is beaten in Rio; Suspect arrested for assault and homophobia


Source: CNN Brasil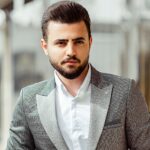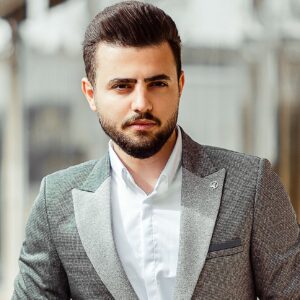 I'm Robert Neff, a professional writer and editor. I specialize in the entertainment section, providing up-to-date coverage on the latest developments in film, television and music. My work has been featured on World Stock Market and other prominent publications.