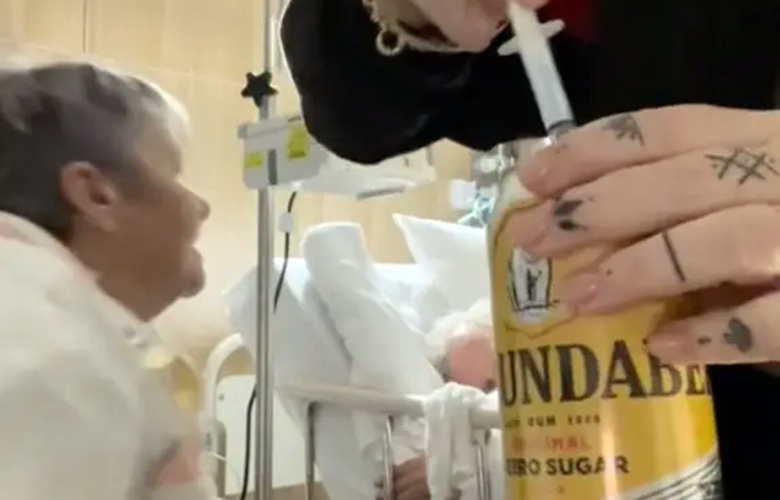 Many have been moved by a video from Australia in which the daughter gives to father her, who is dying in the hospital, a last drink. Penelope Ann recorded herself giving the old man one last sip of his favorite drink.
In the video posted on TikTok he is seen opening a can with a syringe drawing some of the liquid. "I came ready for the farewell. Give him a little taste," he is heard saying.
The man's wife tells him that they will give him one last drink. "We brought you rum dad," says Anne. "We'll put it in the syringe and in your mouth."
She then puts a small amount into her father's mouth and asks him if it tastes good.
He manages to nod and both women laugh.
"One last drink with dad before his spirit returns to the universe. Until we meet again old man. I love you," was the message that accompanied the video.
Source: News Beast