A resident of the city of Sombrio, in the interior of Santa Catarina, recorded the moment when the city was hit by a tornado during a storm last Friday night (17). William Monteiro, author of the video, says that the storm was very bad. "There were a lot of lightning strikes. Very ugly indeed." He says he was filming from the window of his house because of the amount of lightning. "When I finished the video and went to see it, I noticed the formation of the tornado."
See the video
Five tornadoes in 12 days
Five tornadoes hit the state of Santa Catarina in November, according to information from Civil Defense. The first took place on the 6th, in Cunha Por, in the western region of the state. The second occurred on the 11th in Tubarão, on the South Coast. The third was recorded on the 16th in Itá, in the mid-west, and the fourth, on the 18th, in Urupema, in the Southern Plateau. In the early hours of Saturday (18) , at around 2:00 am (local time), a strong storm with supercell characteristics caused a tornado on the South Coast of Santa Catarina, with extensive damage recorded in Balneário Gaivota and Sombrio.
According to the Civil Defense, the storm was associated with the formation of a cold front, the deepening of a low pressure system in Paraguay and the intense flow of heat and humidity coming from the Amazon region, systems that favored the development of intense storms over Santa Catarina between Friday (17) and Saturday (18).
Climate Phenomenon
Supercells are strong thunderstorms that exhibit rotation, an essential ingredient for the formation of a tornado. They have a high potential to cause damage associated with strong winds, such as roofing, falling trees and damage to the electrical grid.
Through the combined analysis of radar images and photos and videos of the location hit by the supercell, the Civil Defense of Santa Catarina confirmed the occurrence of a tornado between the municipalities of Sombrio and Balneário Gaivota.
The main damages refer to the partial and total roofing of homes and warehouses, as well as the breaking of trees.
Rains caused deaths and destruction
According to the report issued by Civil Defense, since November 14th, 67 municipalities have recorded occurrences related to heavy rains, storms, floods, windstorms, flooding, hail and flash floods. Three people died as a result of the storms.
Also according to the Civil Defense of Santa Catarina, 71 municipalities are in an emergency situation, 11 of which are in a state of public calamity: Trombudo Central, Rio do Sul, Vidal Ramos, Rio do Oeste, Pouso Redondo, Botuverá, São João Batista, Agrolândia, Braço do Trombudo, Agronomica and Otters.
According to the Secretariat of Social Assistance, Women and Family of Santa Catarina (SAS), almost 6 thousand people are homeless and the number of displaced people is still being counted.
Source: CNN Brasil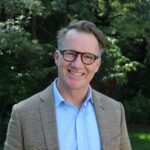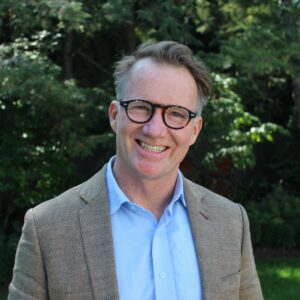 I'm James Harper, a highly experienced and accomplished news writer for World Stock Market. I have been writing in the Politics section of the website for over five years, providing readers with up-to-date and insightful information about current events in politics. My work is widely read and respected by many industry professionals as well as laymen.