A few weeks ago Netflix released the first glimpse of Vikings: Valhalla, a new series inspired by Vikings, The popular show History Channel's medieval that just ended in December last year after six successful seasons and countless historical figures from Norse legends.
Fans of the story of Ragnar Lothbrok and his incredible achievements as one of the best-known Vikings of his time will be the focal point in this new series. Vikings: Valhalla will be located 100 years after the events of Vikings and explores the end of the Viking era in the 11th century.
So far it is known that the story will tell the adventures of Leif Eriksson, Freydis Eriksdotter, Haralda Hardrada and Norman King William, the latter better known as The Conqueror, one of the most famous Vikings in history, as they fight to survive and maintain their identity in a new era.
As we can see from this first preview, the series will have scenes, characters and landscapes very similar to those of Vikings, which after the sixth season left many of its disappointed fans with very few alternatives to believe that there was an ending with war and glory, leaving several characters without a clear outcome.
In Norse mythology, Valhalla is a majestic and enormous hall in Asgard led by Odin and in charge of choosing all those who die in battle to reach the great hall in the company of the Valkyries, rest and share a feast with the gods before helping Odin in Ragnarok, better known as the end of the world.
Sam Corlett, Frida Gustavsson, Johannes Haukur, Laura Berlin, Leo Suter and David Oakes will be part of the main cast of this story, which will serve for Corlett, who has the main role, to demonstrate a talent similar to that shown by Travis Fimmel as Ragnar Lothbrok .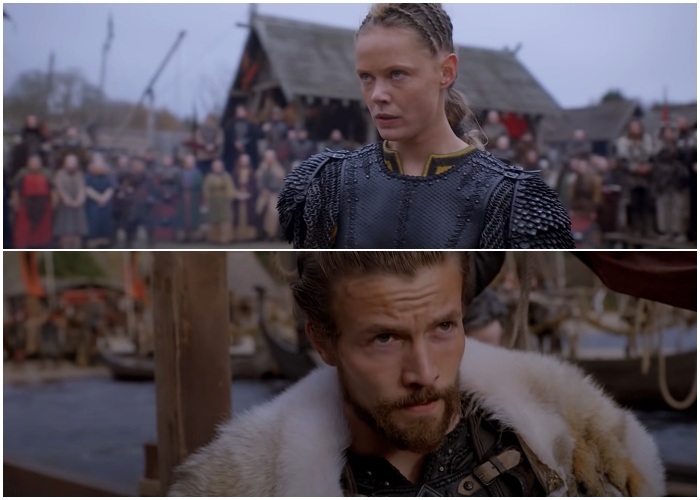 Although a possible release date for Vikings: Valhalla, the loyal followers of Vikings are sure that this first preview is the best proof that the new series will be able to pay tribute to the drama and action that Vikings He showed us every season.