VKontakte has proved: VK Video is the most popular video resource in Russia. YouTube and TikTok are behind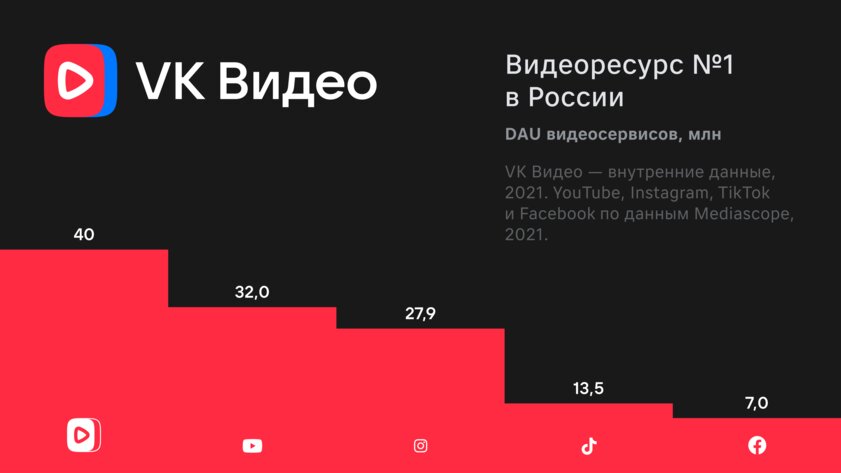 In mid-October, VKontakte introduced the VK Video video platform, immediately calling it the largest in Russia in terms of views and audience. This statement looked like a marketing gimmick, but now the company has shared official statistics in comparison with the indicators of competitive sites – the new product from VKontakte is in the lead, and by a large margin.
According to official data, VK Video has a unique daily active audience of 40 million users in Russia. If you believe the information of the analytical agency Mediascope, which the company refers to, for the same TikTok, the corresponding indicator is almost 3 times lower.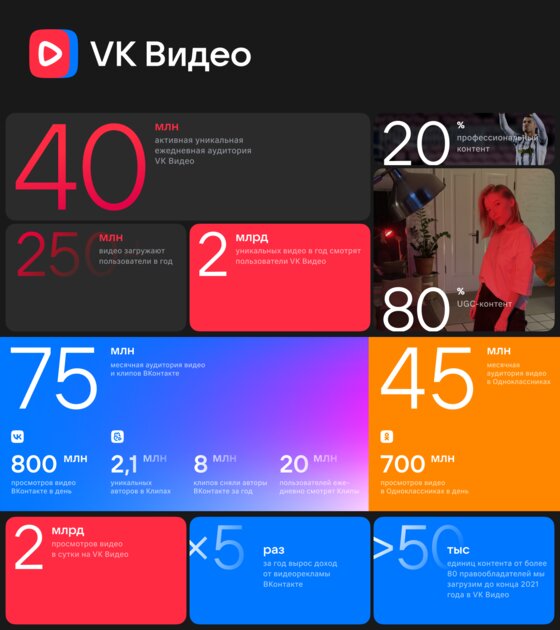 The VK Video platform unites all video services of the VK Group ecosystem. VKontakte has the most monthly users – 75 million, followed by Odnoklassniki with 45 million. The company reports that over 250 million videos are uploaded to these two social networks annually, of which only 20% are professional content. In the future, developers want to change this ratio by entering into cooperation with 80 key copyright holders – by the end of the year, more than 50 thousand "units of professional content" should appear in the service.