THE Russian chairman Vladimir Putin intends to announce the termination of various agreements with the Council of Europewhich had been incorporated into Russian legislation.
These are – among others – the European Convention on Human Rights, the European Convention on Combating Terrorism and the European Social Charter, according to APE-MPE.
This is foreseen by a law submitted by Mr. Putin's government to the Russian parliament yesterday Tuesday (17/1). Its approval is considered a formal procedure.
Last week it emerged that Mr Putin's government had tabled in the State Duma (the lower house of the Russian Federation) a bill repudiating the Council of Europe's Civil or Criminal Corruption Conventions and intended to withdraw the country from the Group of States against Corruption (GRECO), which oversees their implementation.
The European Convention on Human Rights formally ceased to apply to Russia in September. Moscow withdrew from the Council of Europe when the Strasbourg institution announced that Russia was to be expelled because of war in Ukraine.
However, several cases are pending at the European Court of Human Rights, which began before Russia left the Council of Europe. Under the Convention, the Russian state is obliged to implement any decisions of the ECtHR on pending cases. Moscow has already made it clear that it will not comply.
New conversation Joe Biden with Olaf Soltz
The American president Joe Biden and the German chancellor Olaf Solz they discussed again yesterday Tuesday, mainly about support for Ukraine, according to a laconic press release released by the White House. Germany's chancellery did not release any information about the talks.
The two leaders discussed support for the Ukrainian military last week, when it was announced that both the US and Germany would send several dozen armored fighting vehicles to Kyiv.
The day after Friday, during a meeting at the US Ramstein base in Germany, new arms deliveries, likely including heavy tanks, are expected to be discussed. Germany's new Defense Minister Boris Pistorius is expected to represent the German government at this meeting.
Chancellor Solz is facing increasing pressure, particularly from his European partners, to give the green light to the export of Leopard 2 tanks to Ukraine. The leaders of Finland, Lithuania, Poland and Britain have already spoken about it. A few days ago, London formalized the sending of British-made tanks to Kyiv.
Source: News Beast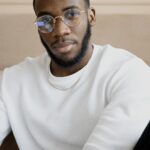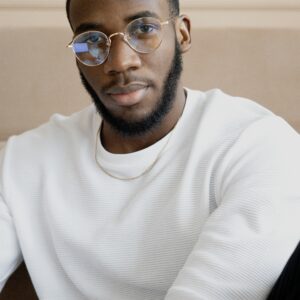 Bruce Belcher is a seasoned author with over 5 years of experience in world news. He writes for online news websites and provides in-depth analysis on the world stock market. Bruce is known for his insightful perspectives and commitment to keeping the public informed.