The Russian president Vladimir Putin he waited three days before commenting on the massacre of Israelis by Hamas, which happened to happen on his 71st birthday. When he did, he blamed the United States, not Hamas. "I think many will agree with me that it is a clear example of the failed Middle East policy of the United States, which tried to monopolize the settlement process," Putin told the Iraqi prime minister.
It took another six days before Putin spoke with the Israeli prime minister Benjamin Netanyahu to express his condolences for the massacre of some 1,200 Israelis. Ten days after that, Russia said a Hamas delegation was in Moscow for talks.
Putin, Russian and Western political analysts say, is trying to use Israel's war against Hamas as an opportunity to escalate what he sees as an existential battle with the West over a new world order that would end US dominance in favor of a multilateral system. which he believes is already beginning to take shape. "Russia understands that the US and the EU have fully supported Israel, but the US and the EU are now the embodiment of evil and it cannot be right in any way," former Kremlin adviser Sergei wrote on his blog. Markov, explaining Putin's need to differentiate himself.
"Therefore, Russia will not be in the same camp as the US and the EU. Israel's main ally is the United States, Russia's main enemy now. And the ally of Hamas is Iran, an ally of Russia," he adds, as reported by APE-MPE.
Moscow enjoys an increasingly closer relationship with Tehran — which supports the Hamas and which Washington has accused of supplying Moscow with drones for Ukraine, which is locked in an all-out war of attrition with Russia. Hannah Note, a Berlin-based foreign policy expert, told the Carnegie Russia Eurasia Center that she believes Moscow has abandoned its previous, more balanced position on the Middle East and adopted a "fairly overtly pro-Palestinian position."
"In doing all of this, Russia understands very well that it is aligning itself with regions throughout the Middle East and even beyond — in the Global South, in their views on the Palestinian issue where the Palestinian cause still resonates," he said.
It is precisely these countries that Putin seeks to win over in his quest to create a new world order that would weaken US influence. "The most important way Russia is trying to take advantage of the Gaza crisis is by scoring points in the arena of world opinion," Note said.
Two meters and two feet
Russian politicians have pointedly contrasted what they say is Washington's blank check for Israel to bomb Gaza with Washington's punitive response to Russia's war in Ukraine, where it says it is not intentionally targeting civilians though thousands civilians have been killed. Senator Alexei Pushkov said the West has fallen into a trap of its own making by adopting double standards in how it treats different countries according to its own self-centered political preferences.
"The unquestioning support of the United States and the West for Israel's actions has brought about a strong blow to Western foreign policy in the eyes of the Arab world and the entire Global South," Puskov wrote on Telegram. Russia also sees the crisis as an opportunity for Moscow to try to increase its influence in the Middle East by presenting itself as a potential peacemaker with connections to all sides, former Kremlin adviser Markov said.
Moscow has offered to host a regional meeting of foreign ministers, and Putin has said Russia is well placed to help. "We have very good, professional relations with Israel, we have had friendly relations with Palestine for decades, our friends know that. And Russia, in my opinion, could have its own input, its own contribution to the settlement process," Putin told an Arab television network in October.
There are also potential economic benefits, Markov said, and the added bonus of drawing Western financial and military resources from Ukraine. "Russia benefits from an increase in the price of oil that will occur as a result of this war," Markov said. "(And) Russia benefits from any conflict where the US and the EU have to commit resources because it reduces resources for the anti-Russian regime in Ukraine."
Alex Gabuev, director of the Carnegie Russia Eurasia Center, said he believes Moscow has shifted from its Middle East policy because of the war in Ukraine. "My explanation is how [αυτό συμβαίνει] because war becomes the organizing principle of Russian foreign policy and because of ties to Iran, which brings military hardware to the table. The central Russian war effort is more important than, for example, the relationship with Israel."
Deteriorating relationships
Russia's traditionally close and pragmatic relations with Israel are suffering. Moscow's hosting of a Hamas delegation less than two weeks after the Oct. 7 massacre angered Israel, which summoned the Russian ambassador, Anatoly Viktorov, to protest that it was sending "a message of legitimization of terrorism."
The resentment was mutual: Alexander ben Zvi, the Israeli ambassador, was summoned for talks at the Russian Foreign Ministry at least twice, and the two countries' representatives at the UN exchanged harsh words when Moscow's representative questioned Israel's right to self-defense. Mikhail Bogdanov, one of Russia's deputy foreign ministers, has said Jerusalem has stopped warning Moscow in advance of airstrikes against Russia's ally Syria.
When an Israeli minister, whose participation in government meetings has been suspended "until further notice" in the meantime, appeared open to the idea of ​​an Israeli nuclear strike on Gaza, Russia said the remarks raised "a huge number of questions" and questioned whether it amounted to an official admission by Israel that it has nuclear weapons.
Amir Weitman, an official in Netanyahu's Likud party, has said that Israel will one day punish Moscow for its stance. "We will end this war (with Hamas) … Then, Russia will pay for it," Weitman said in a stormy interview with Russian state broadcaster RT. "Russia supports Israel's enemies. Then we don't forget what you do. We will come, we will make sure that Ukraine wins," he said.
Source: News Beast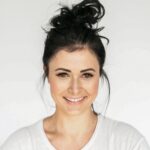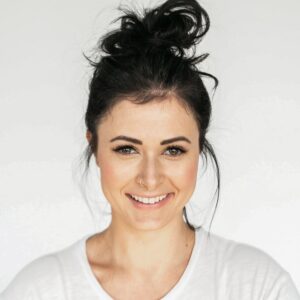 With 6 years of experience, I bring to the table captivating and informative writing in the world news category. My expertise covers a range of industries, including tourism, technology, forex and stocks. From brief social media posts to in-depth articles, I am dedicated to creating compelling content for various platforms.