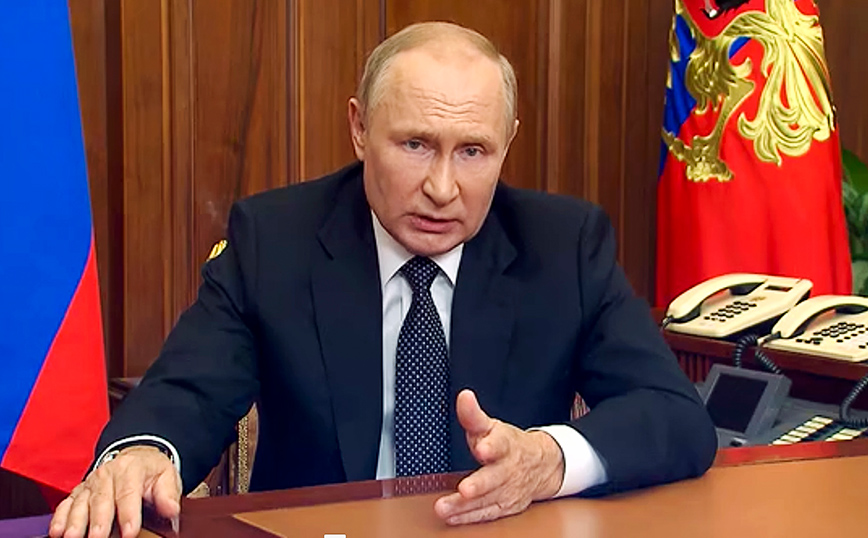 The president of Russia Vladimir Putin signed a legislative amendment today that provides for a 10-year prison sentence for soldiers who desert or refuse to fight during periods of conscription.
In the middle of the week Putin announced the partial mobilization of tens of thousands of reservists.
The amendment to the criminal code to toughen penalties for desertion was passed this week by parliament and published on the government's website, meaning it has already come into effect. A 10-year prison term is provided for those who desert, go "without approval" to the enemy, refuse to fight or disobey orders during periods of conscription. Looting is also punishable by up to 15 years in prison.
According to the Kremlin statement, Putin also signed a law making it easier to grant Russian citizenship to foreigners who pledge to serve at least one year in the army, as Moscow scrambles to recruit more men for to fight in Ukraine. Usually one is required to have lived in Russia for at least five years in order to apply for citizenship. This measure seems to be aimed primarily at immigrants from former Soviet republics in central Asia, who live in big cities and work in heavy and unsanitary occupations. Moscow Mayor Sergei Sobyanin announced Monday that a "recruitment office" will soon be operating inside the sprawling administrative center of Sakharov, through which all immigrants must pass.
Kyrgyzstan and Uzbekistan this week called on their citizens not to participate in any war.
Source: News Beast