Saturday 3rd December is celebrated International day of persons with disabilitiesan anniversary that focuses on the creativity and role of people with disabilities through their stories.
«Accessibility» then becomes a key word, which also opens the doors to those who have difficulties, of any kind. And technology is an almost essential support ed Applean example above all, has been working on it for years, inserting ad hoc features into all its devices.
And this year, just ahead of the day's celebration, Apple has released one short film which highlights the experiences of some users, showing how they use accessibility tools to do what they love every day. The video, with a very strong impact, in fact follows the daily life of seven people who work, spend time with family or go to school.
All of the people who appear are activists, advocates and community leaders, as well as enthusiastic promoters of accessible technology for all. In fact, many of them use their social media channels to evolve the perception of disability within today's society, to give a completely personal form to their narration, to amplify their voice all over the world.
Any examples? The motif on the piano is by Matthew Whitaker, American jazz pianist known throughout the world. The rest of the production was done by the music producer, song writer and multi-instrumentalist Cola Boyyalso featured in the film.
The tools shown in the short film
Among the tools that are shown there is for example the Discovery Mode (Detection Mode), which allows blind or visually impaired users to navigate between doors, objects and people in their environment. Or the Sound recognition (Sound Recognition), which alerts people who are deaf or hard of hearing to a variety of sounds on Apple Watch, including a baby crying or a doorbell. Again: the Voice Control (Voice Control) opens up new possibilities for using Apple devices through voice alone. And Assistive Touch creates new possibilities for the use of technology for those with upper limb problems.
The Discovery Mode has for example been introduced this year with iOS 16 and iPadOS 16 and is a feature present in Magnifier, Apple's integrated app: it helps blind or visually impaired people to orient themselves. This new feature combines the power of LiDAR technology, camera and on-device machine learning to support users.
In the film the pianist Matthew Whitaker he uses it to understand which door to pass through to reach the stage from which he will play for his audience. Thanks to Door detection (Door Detection), he can quickly understand that there are two doors in front of him, and since the function can read the signs and symbols present on a door, he understands which of the two is the right one, the one that will take him directly on stage.
Also featured in the video is a model, artist, content creator who controls her Apple devices with voice controls throughout the day. He checks the weather when he wakes up or takes and shares photos with his followers. Voice Control allows you to manage all the technology using only your voice, for example use voice commands to interact with elements on the screen, write texts or navigate devices. It is a valid alternative to touch and typing for users with motor disabilities. For specific tasks, such as photo editing on Mac, it is even possible to combine Voice Control with facial expressions.
When it activates Assistive TouchInstead, a button appears on the iPhone screen that can be dragged to any corner of the screen, where it remains until moved again. By default, tapping the button once opens the AssistiveTouch menu. Tapping once anywhere outside the menu closes the AssistiveTouch menu. It is a feature that has been around for a long time and helps users to use one button for various tasks, control volume, take a screenshot, lock the phone without having to use any physical keys. You can also set up «Custom Gestures», which can be customized according to the different activities. In the film she sees herself as the content creator and entrepreneur Kashmiere Culberson you use AssistiveTouch for your daily activities. Kashmiere scrolls through different styles and the latest makeup trends online to choose her look of the day using AssistiveTouch with a personalized command.
The list of accessibility features
The video is available in one audio-described format and one with subtitles in all languages. here is thefull list of accessibility features illustrated in the video:
Accessibility Features – Eyesight:
• VoiceOver on iPhone
• Magnifier, Door Detection and Image Descriptions on iPhone
• Zoom used with Logic on Mac
Accessibility Features – Mobility:
• AssistiveTouch on iPhone
• Voice Control (Voice Control) on iPhone
• Alternative pointer control methods on Mac, including tracking head movement and facial expressions
Accessibility Features – Hearing:
• Sound Recognition on iPhone, with notifications on Apple Watch
Accessibility Features – Cognitive Sphere:
• iPad content read aloud (Spoken content)
The soundtrack
The song I am the greatest uses text from Muhammad Ali's speeches. Performed by the all-female, indigenous Australian music collective Marliya Choir and produced by Spinifex Gum, the short film soundtrack also features musical contributions from the people featured in the video, with improvisations by the prestigiously trained jazz pianist Matthew Whitaker Juilliard Music School, and additional production by Cola Boyy, a self-described "disco innovator for the disabled."
Starting December 3, Apple employees in stores across Europe will demonstrate the accessibility features on Apple devices during dedicated seminar sessions in Apple stores. These fifteen-minute sessions will take place several times a day, throughout the week, for highlight the feature that users may not know, such as adjusting the text size, recognizing sounds or enlarging objects. For people who want to learn more, Apple Stores offer the free sessions Today at Apple, which help users get started with their devices and learn about Apple's accessibility tools, like VoiceOver. There are dedicated sessions that explain how to use Apple's accessibility features for vision, hearing, cognition and mobility. These Today at Apple sessions are free for all customers and are available upon request at all Apple Stores. To book, customers can go directly to the Store to schedule a session, or they can book a group session online: https://www.apple.com/it/today/groups/?topics=accessibility-audience
Other Vanity Fair stories you may be interested in
Apple Fitness+ can now be used on iPhone without Watch
3 things you may not know about Apple TV
Source: Vanity Fair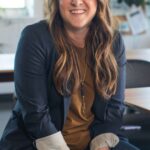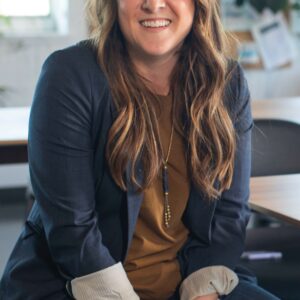 I'm Susan Karen, a professional writer and editor at World Stock Market. I specialize in Entertainment news, writing stories that keep readers informed on all the latest developments in the industry. With over five years of experience in creating engaging content and copywriting for various media outlets, I have grown to become an invaluable asset to any team.