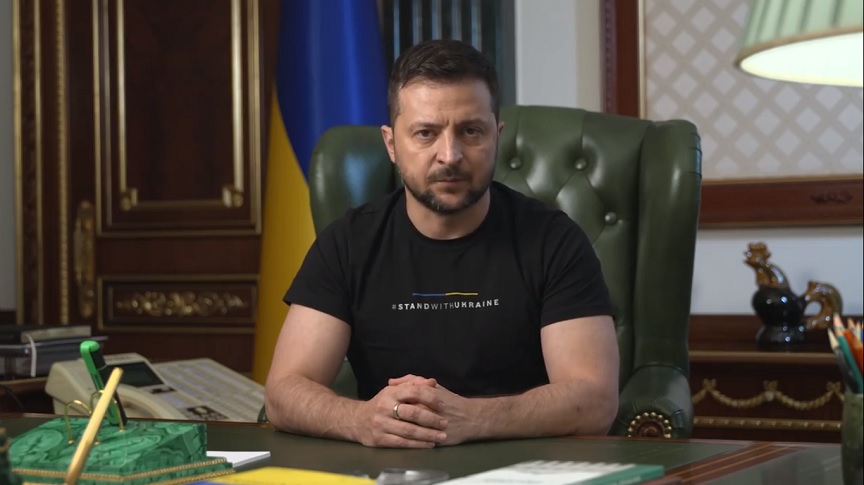 Its president Ukrainian, Volodymyr Zelenskyhe urged them Russians citizens to take to the streets and demonstrate against the partial conscription declared by the Kremlin and called upon them, if deployed on the territory of their country, to surrender to the Ukrainian army.
"I will explain to the Russians exactly what is happening in Russian"he said and continued: "55,000 Russian soldiers were killed in this war within six months. Tens of thousands are injured or maimed. Want more? No; So protest! Compete! Go away! Otherwise surrender (to the Ukrainian army)!"the Ukrainian president said at the start of his videotaped speech.
"You are already complicit in all the crimes (of the Russian army), murder and torture of Ukrainian victims. Why are you silent? Russia's war in Ukraine was not something that was on TV or on the internet in Russia, but now because of the conscription it has entered every home."Zelensky emphasized.
He claimed that Moscow is ready to mobilize "up to a million men". Officially, the Kremlin reported a partial mobilization of around 300,000 reservists.
"It is choice time for you. For men in Russia, it is a choice to die or live, to be disabled or to keep their health. For women in Russia, the choice is to lose their husbands, sons, grandchildren forever, or at least try to prevent their deaths. Against the war, against a certain man (Russian President Vladimir Putin)"continued the Ukrainian president.
More than 1,300 people were arrested on Wednesday (9/21) during protests in various Russian cities against conscription, according to the non-governmental organization OVD-Info.
After the declaration of partial conscription, overcrowding was reported at Russia's land borders, as not a few wanted to leave the country. No estimate of this number was available, the AFP points out.
The Kremlin downplayed the reports, calling them "exaggerations".
Source: News Beast