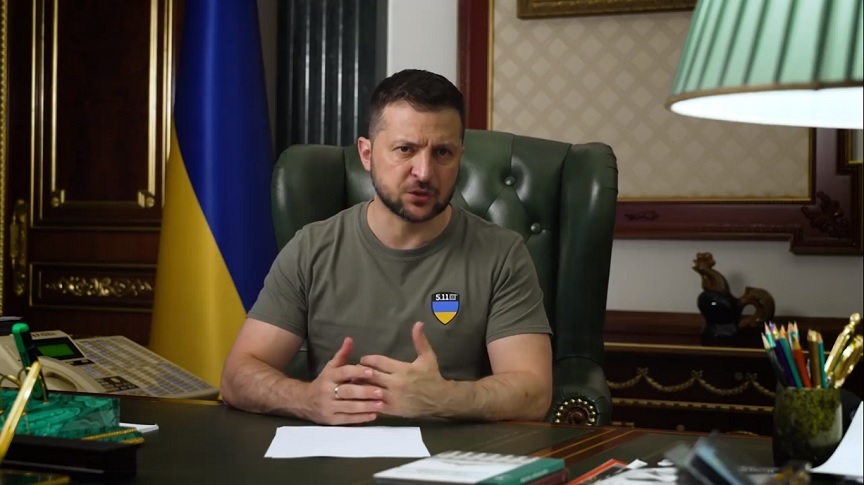 A "mass grave" was discovered in Izium, the city recaptured a few days ago by the Ukrainian army from the Russians intruders to context of the counterattack launched in the Kharkiv regionits president announced Ukrainian, Volodymyr Zelenskylate Thursday night (15/9) in his regular night sermon.
"We want the world to know what the Russian occupation has caused," Zelensky said in a video message, without elaborating on the number of dead buried there or the causes of their deaths. An investigation has been launched, "we expect more verified information tomorrow (ie today), added the Ukrainian president.
In fact, he announced that representatives of the international press will be at the scene today in order to record the findings. "Bukha, Mariupol and now, unfortunately, Izium," Zelensky said characteristically and continued: "Russia is spreading death and should be held accountable for it. We will make sure he is held accountable."
Earlier, a Ukrainian police official, Serhiy Botvinov, told Sky News that a mass grave of around 440 people had been discovered in Izium. Some of the victims were shot, others were killed in shelling, he claimed.
For his part, President Zelensky compared Izium to Butsa and Mariupol, cities that became symbols of the atrocities of the Russian invasion of Ukraine. The Russian army is spreading death everywhere in its path and must be held accountable, Zelensky said, adding: "The world really needs to hold Russia accountable for this war. We will do everything for it."

Source: News Beast