- Article Top Advertisement -
Her manager C.I.A, William Burnstraveled in top secrecy to Kyiv late last week and met with its president Ukrainian, Volodymyr Zelenskyas revealed yesterday Thursday (19/1) by the American newspaper Washington Post citing informed imgs.
- Article Inline Advertisement 1-
Burns briefed Zelensky on the CIA's assessment of the Russia's future military plans, according to the publication. Which also supports that Zelensky and his associates gave the impression that US support remains strong and the $45 billion aid package will be completed by July-August.
The position of the Ukrainian leader in his evening speech is also explained in this light. "We are doing everything necessary to strengthen the forces in the battle for Donbass"Zelensky emphasized and went on to say that the successes of the Ukrainian army in Luhansk and other areas in the east of his country continue.
"Our goal, in cooperation with our partners, is to make the Russian terrorists understand that they are not going to achieve anything with their attacks in Ukraine, regardless of how long the war lasts and how many they throw into the battle."he stated and reiterated that discussions are underway to secure modern Western-style tanks.
"At "Ramstein" we expect strong decisions. We expect a large package of military aid from the US", he stressed, while underlining that military assistance with various equipment systems, anti-aircraft, helicopters and armored vehicles will be sent by Estonia, Sweden, Lithuania and Denmark. At the same time, Ukraine is waiting for a new military aid package from the European Union of 500 million euros to be "de-politicized" by Hungary.
In the meantime, the US Pentagon has publicly admitted that they are sending weapons systems to Ukraine that they had stored at military bases in Israel and South Korea. It was not specified, however, what type of weapons the US is sending and whether they are part of the $2.5 billion military aid package announced yesterday that they will send to Ukraine or whether it is additional aid.
What's in the new help package?
The US government announced Thursday (1/19) a new $2.5 billion military aid package to Ukraine, which includes hundreds of armored vehicles of various types, but not M1 Abrams heavy tanks..
The new package includes 59 Bradley-type light armored combat vehicles (LAVs), which are added to another 50 that Washington promised to send on January 6; and 90 Stryker-type armored personnel carriers (APVs), the US Pentagon said.
Also included are ammunition for anti-aircraft and anti-missile defense systems, 8 new short-range anti-aircraft defense systems arrays, 20,000 155mm shells and 600 such "precision" (GPS-guided) shells, 95,000 105mm shells, mines, anti-radar missiles, 3 million bullets, night vision systems, etc. items.

Source: News Beast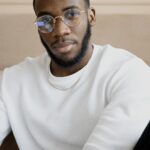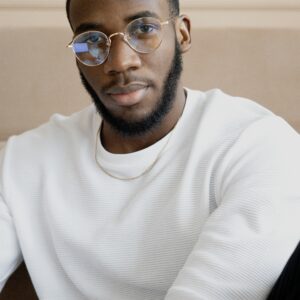 Bruce Belcher is a seasoned author with over 5 years of experience in world news. He writes for online news websites and provides in-depth analysis on the world stock market. Bruce is known for his insightful perspectives and commitment to keeping the public informed.
- Article Bottom Advertisement -