Its president Ukrainian, Volodymyr Zelenskyappealed to UN Security Council to take action to stop them Russian missile attacks against vital energy infrastructure, due to which many Ukrainian cities were again plunged into darkness amid the cold.
He asked the United Nations Security Council to condemn Russian attacks on Ukraine's energy infrastructure, which is unlikely to happen given that the Russia is a permanent member with the right of veto.
A "terrorist state" cannot take part in UN Security Council votes, said Ukraine's president, who invited a UN delegation to Ukraine to assess damage to energy infrastructure caused by Russian attacks.
After accusing Moscow of instrumentalizing energy, the Ukrainian president said that "the UN can change this situation so that it is not a hostage of an international terrorist – Russia".
Zelensky underlined that because of the Russian missile attacks on the energy infrastructure of his country, not only Ukrainians but also the residents of neighboring countries are suffering. When the mercury drops below zero and tens of millions of people are left without electricity, heat and water, it amounts to a "weapon of mass destruction, a clear crime against humanity", said the president of Ukraine.
"They killed a baby"
Meanwhile, in his nightly sermon broadcast through his social media pages, Zelensky stressed: "The European Parliament recognized Russia as a terrorist state. And Russia that doesn't care about the rest of the world continued its missile attacks against Ukraine. They used rockets to attack a hospital again and killed a baby. They hit us with 67 missiles in order to harm the very lives of people in Ukraine and caused a blackout.".
"All this clearly shows who they are and who we are. The invaders have not understood that they only have today. Tomorrow, however, is ours," he asserted and announced that the US would send a new military aid package to Ukraine amounting to $400 million.
Protest by Russia's ambassador to the UN
Russia's ambassador to the UN Vassily Nebenzia expressed his protest against the appearance of the Ukrainian president via video link at the Security Council, which – he said – was against the regulations. At the same time, he refused "the reckless threats and ultimatums" from Ukraine and its allies.
Nebenzia claimed that damage to Ukrainian infrastructure was caused by Ukrainian air defense missiles and called on the West to stop arming Kyiv.
Source: News Beast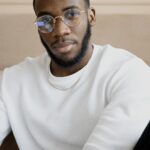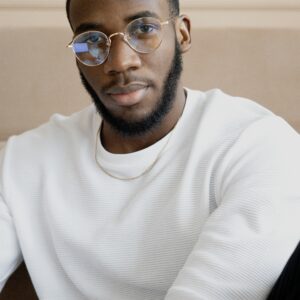 Bruce Belcher is a seasoned author with over 5 years of experience in world news. He writes for online news websites and provides in-depth analysis on the world stock market. Bruce is known for his insightful perspectives and commitment to keeping the public informed.