A study published in the journal Sports Medicine revealed that walking for two to five minutes after meals can lower blood sugar levels.
In addition, standing after eating can also help, "but not as much as putting one foot in front of the other", said one of the research authors, Aidan Buffey, from the department of physical education and sports science at the University of Limerick, in Ireland.
"Intermittent breaks from standing throughout the day and after meals reduced glucose by an average of 9.51% compared to prolonged sitting. However, walking intermittently at low intensity throughout the day produced greater glucose reduction, by an average of 17.01%," Buffey told CNN .
"This suggests that breaking up prolonged sitting with standing breaks and light walks throughout the day is beneficial for glucose levels," he added.
A short walk is enough
The research, published in February 2022, looked at seven other studies that compared the impact of sitting, standing and walking on the body's insulin and blood sugar levels.
People who participated in the studies had to stand or walk for two to five minutes every 20 to 30 minutes over the course of an entire day.
"Among the seven studies reviewed, total activity time during observation was approximately 28 minutes, with breaks for standing and light walking ranging from 2 to 5 minutes," Buffey said.
It has been observed that standing is better than sitting when it comes to blood sugar levels. However, this does not help reduce insulin in the bloodstream.
On the other hand, a short walk after meals causes your blood sugar to rise and fall more gradually and makes your insulin levels more stable than standing or sitting.
Preventing blood sugar levels from rising is good for the body, since big spikes and rapid drops can increase your risk of diabetes and heart disease, according to experts.
Studies have shown that blood sugar levels rise between 60 and 90 minutes after eating, so it's best to get moving right after you've finished eating.
Benefits of the movement
Muscles need glucose to function, so movement helps reduce sugar in the bloodstream — that's why many athletes rely on carbohydrates before starting a marathon or race, for example.
To go beyond just controlling your body's glucose levels, one option is to intensify your workouts and follow the United States' minimum physical activity standards: 150 minutes of moderate-intensity physical activity and two days of muscle-strengthening activity per week.
"People who engage in physical activity for about 150 minutes per week have a 33% lower risk of all-cause mortality than those who are physically inactive," notes the U.S. Centers for Disease Control and Prevention.
Translated, this means that if you get up and move just 21.43 minutes every day of the week, you will reduce your risk of death from any cause by a third.
See also: Brazilian women unjustly arrested in Germany have suitcases recovered
Published by Amanda Sampaio, from CNN.
Source: CNN Brasil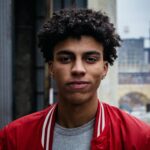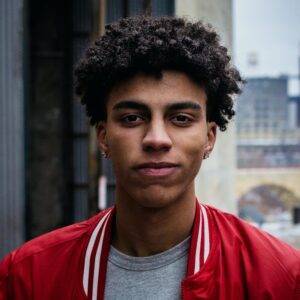 I am an experienced journalist and writer with a career in the news industry. My focus is on covering Top News stories for World Stock Market, where I provide comprehensive analysis and commentary on markets around the world. I have expertise in writing both long-form articles and shorter pieces that deliver timely, relevant updates to readers.