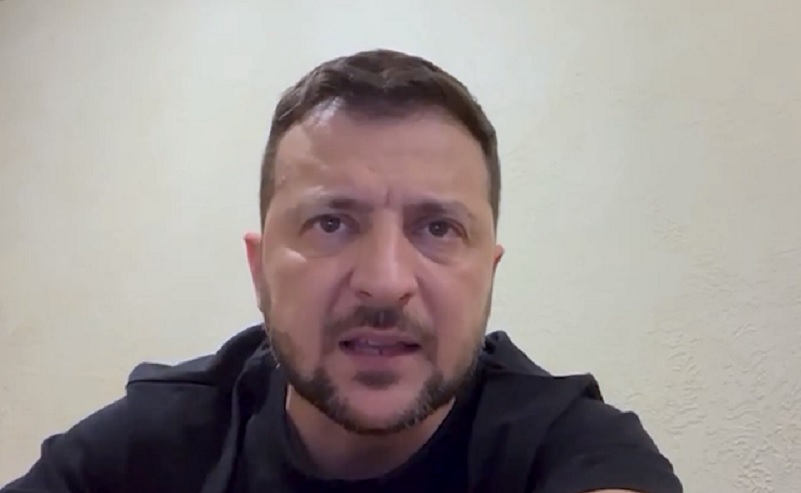 In his nightly sermon, its president Ukrainian, Volodymyr Zelenskyappeared irritated by what he called Russian propaganda and while the death toll from the hit to an apartment building in Odessa is constantly increasing.
"In the region of Odessa, the authorities continue to remove the debris from the Russian missile attack in Serhiivka. Three rockets hit a normal building, an apartment building inhabited by people, a nine-story apartment building where no one was hiding weapons, military equipment or ammunition as Russian propagandists and officials always say after such strikes. It was a simple apartment building where almost 160 people lived. Ordinary people, civilians," said Volodymyr Zelensky.
"The recreation center of the region," the Ukrainian leader continued, "was also destroyed by this attack. Leisure centers are common in coastal areas. I emphasize that this is a deliberate Russian terrorist attack, not some mistake or accident». He did mention that "Four members of a family lost their lives in the attack. The murdered child, Dmytro, was only 12 years old. So far, the dead have reached 21 and around 40 others are injured. The numbers change throughout the day and unfortunately the tally keeps growing. My condolences to those who have lost loved ones".
Zelensky also referred to similar strikes in other Ukrainian cities as Russian aggression has increased beyond Donbass. He thanked the US for the new military aid package of $820 million and revealed that Ukraine is in talks with its partners to be given new weapons to be moved to the east and south in order to "to balance" the big difference that exists with the Russian forces and he also thanked Norway for promising one billion euros in aid to the Ukrainians.
Source: News Beast