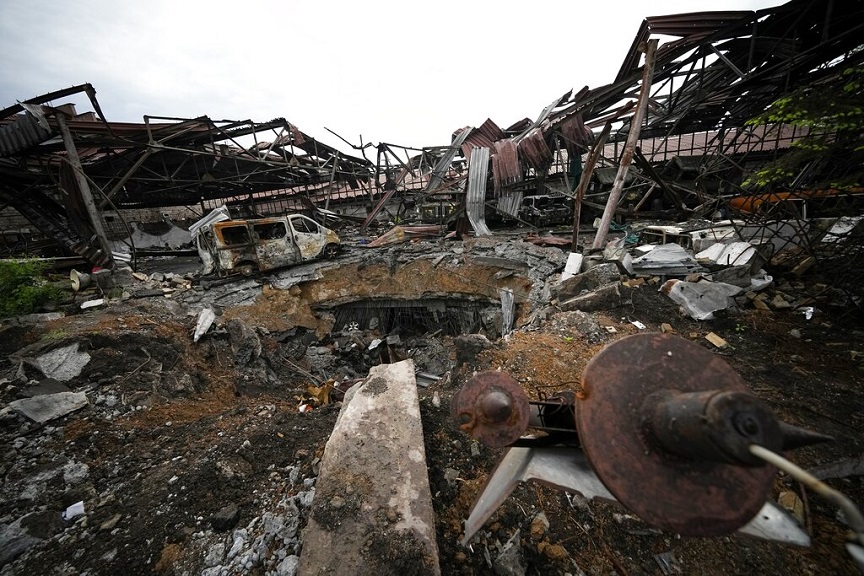 At least ten Ukrainians civilians, including two children, were killed by fire of Russian forces in the Donetsk region in eastern Ukraineyesterday Wednesday (18/5), said the head of the local authorities Pavlo Kirilenko, without going into further details. Seven other civilians were injured, the governor added.
Even after midnight, the attacks in the Donetsk region raged, and more specifically, the city of Khorlivka was targeted.
Civilians dead in Hersonissos as well
Russian troops are firing on civilians trying to flee Kherson, a local official has said. The city and its wider area are under Russian occupation.
The head of the army in the Krivy Rich region, Oleksandr Vikul, said that according to his information, three civilians were killed and six others were injured after a Russian attack near the village of David Brid.
Territorial gains in the Kharkiv region
Meanwhile, the Ukrainian army recorded territorial gains in the area around Kharkiv, the country's second largest city, the general staff said via Facebook on Wednesday.
Ukrainian troops liberate the village of Dementievka, near the border with Russia, coming in the northern part of the area. At the same time, fighting is ongoing in the village of Dovchenke, about 25 km from Slovyansk, in eastern Ukraine.
Heavy fighting has also been reported around the cities of Lyman, Bakhmut, Avdivka and near Severodonetsk in the Luhansk region, according to the Ukrainian General Staff. Although the Air Force has provided close support to Russian ground forces, there have been no Russian territorial gains in the region, Ukrainian officials have said.

Source: News Beast