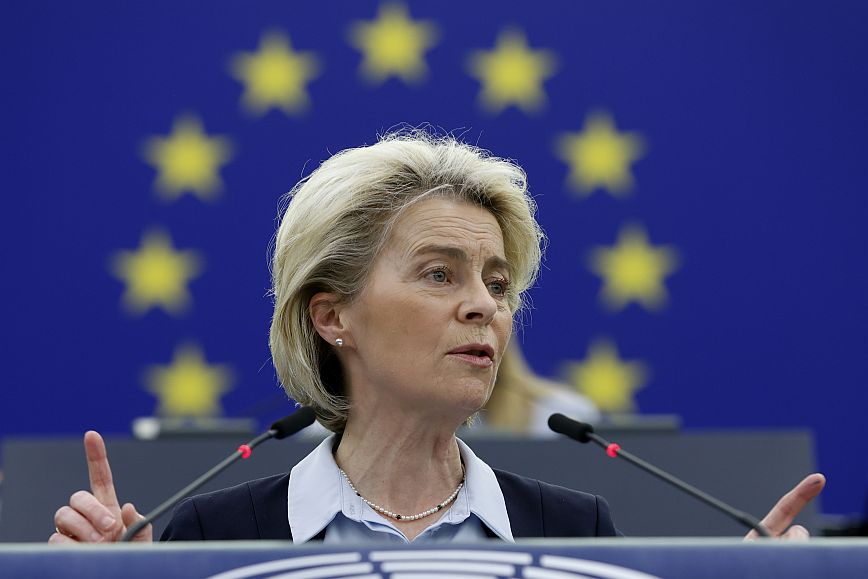 THE European Union studies ways to use reimgs Ρώσων oligarchs which has been "frozen" in order to finance its reconstruction project Ukraine after the warsaid yesterday Thursday (18/5) its president European Commissionthe Ursula von der Leyenspeaking on the German public television network ZDF.
Last Wednesday, meanwhile, the commission proposed a $ 9 billion loan to help Ukraine's government, which is struggling to cope with Russian military aggression and wants to build a fund to rebuild the country after the war.
"Our legal advisers are working hard to find Possible ways of exploiting the frozen reimgs of the oligarchs for the reconstruction of Ukraine. I think that Russia must make this contribution as wellSaid von der Leyen, referring to the assets of Russian businessmen pledged by Brussels.
Ms von der Leyen also said she was in favor of linking Ukraine's long-term reconstruction to the reforms needed for its eventual EU accession.
Reforms need to be made in areas such as the rule of law, the economic and political spheres, he said.
"The accession process largely depends on how the (candidate) country behaves and what it does. Ukraine wants to join the EU at all costs, which means it has a strong incentive to proceed with the necessary reforms.", She added.
«We will need to co-finance the reconstruction of Ukraine. "It makes sense for the reforms to take place at the same time, for example those related to the fight against corruption and the building of the rule of law," added the German president of the European Commission.
Source: News Beast