A former Wagner group mercenary said the brutality he witnessed in Ukraine ultimately led him to defect, in an exclusive interview with CNN on Monday (30).
Fighters on the Wagner were often sent into battle with little guidance, and the group's treatment of reluctant recruits was relentless, Andrei Medvedev told journalist Anderson Cooper of the CNN from the Norwegian capital Oslo, where the former commander is seeking asylum after crossing the Norwegian Arctic border from Russia.
"They surrounded those who didn't want to fight and shot them in front of the newcomers", he claims. "They brought in two prisoners who refused to fight and shot them in front of everyone and buried them right in the trenches dug by the beginners."
THE CNN was unable to independently verify the information, and the Wagner group did not respond to a request for comment.
The 26-year-old, who says he previously served in the Russian army, joined Wagner as a volunteer. He crossed the border into Ukraine less than 10 days after signing his contract in July 2022, serving near Bakhmut, the frontline city in the Donetsk region. The mercenary group has emerged as a key player in the Russian invasion of Ukraine.
Medvedev said he reported directly to the group's founders Dmitry Utkin and Russian oligarch Yevgeny Prigozhin.
He refers to Prigozhin as "the devil". If he was a Russian hero, he would have taken a gun and fled with the soldiers, "Medvedev said.
Prigozhin had previously confirmed that Medvedev had served in his group and said he "should have been prosecuted for trying to mistreat prisoners".
Medvedev told CNN who declined to comment on what he himself had done while fighting in Ukraine. The Wagner group lacked a tactical strategy, with troops drawing up plans on the fly, Medvedev said.
"There were no real tactics. We only received orders about the opponent's position […] There were no definite orders about how we were supposed to behave. We just planned out how we would do it, step by step. Who would open fire, what kind of moves would we have […] how that would happen was our problem", he said.
Medvedev spoke to CNN from Oslo after crossing the border in a daring desertion that he says has seen him escape prison "at least ten times" and dodge bullets from Russian forces. He crossed into Norway by passing over an icy lake using white camouflage to blend in, he said.
he said to CNN who knew on the sixth day of his deployment to the Ukraine that he didn't want to go back again after witnessing the troops being turned into cannon fodder.
He started with 10 men under his command, a number that grew as prisoners were allowed in, he said. "There were more dead bodies and more and more people coming in. In the end, I had a lot of people under my command," he said. "I couldn't count how many. They were in constant circulation. Corpses, more prisoners, more corpses, more prisoners".
Advocacy groups say prisoners who signed up were told their families would receive a payout of 5 million rubles ($71,000) if they died in the war.
But in reality, "nobody wanted to pay that much money," Medvedev said. He claimed that many Russians who died fighting in Ukraine were "simply declared missing".
Medvedev got emotional at times in the interview, telling the CNN who saw courage on both sides of the war.
"You know, I saw courage on both sides, on the Ukrainian side too, and from our boys too […] I just want them to know that," he said.
He added that he now wants to share his story to help bring Prigozhin and Russian President Vladimir Putin to justice.
"Sooner or later, propaganda in Russia will stop working, the people will rise up, and all our leaders will […] will be taken and a new leader will arise."
The Wagner group is often described as Putin's unofficial troops. It has expanded its presence globally since its inception in 2014 and has been accused of war crimes in Africa, Syria and Ukraine.
When asked if he fears the fate of another Wagner defector, Yevgeny Nuzhin, who was murdered on camera with a sledgehammer, Medvedev said Nuzhin's death had encouraged him to leave.
"I would just say it made me bolder, more determined to go out," he said.
*Muhammad Darwish and Katharina Krebs of CNN wrote the report from Oslo, Norway. Tara John of CNN wrote from New York.
Source: CNN Brasil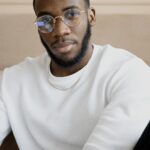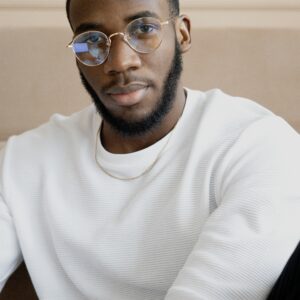 Bruce Belcher is a seasoned author with over 5 years of experience in world news. He writes for online news websites and provides in-depth analysis on the world stock market. Bruce is known for his insightful perspectives and commitment to keeping the public informed.