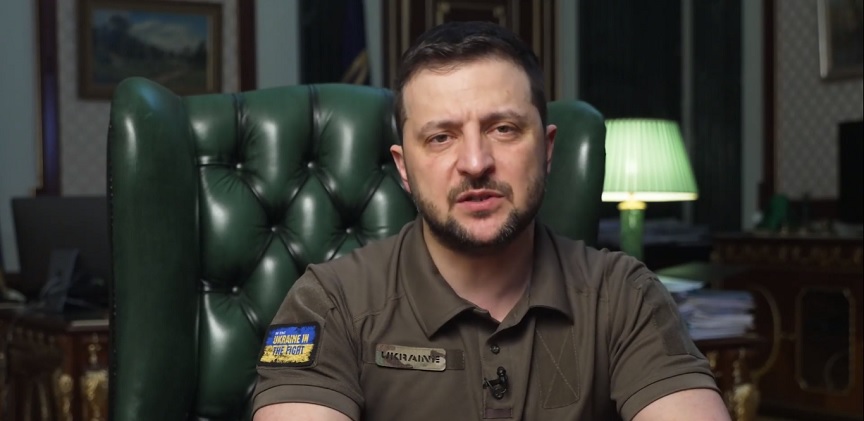 In his night sermon, its president Of Ukraine, Volodymyr Zelenskydescribed the gloomy picture in Donbassin the east of the country where it has become its epicenter war with Russia. "It's hell on earth and this is not an exaggeration"he said.
"The barbarian and completely useless bombing of Sheverodonetsk… 12 civilians dead and dozens wounded in one day alone. The bombings and the continuous fire that other cities receive, the blows of the Russian army from the air with rockets – all these are not just hostilities during a war", Stressed Zelenski and continued:
"The Russian attacks in the Chernihiv region and especially the horrific strike in Desna. Debris is removed and we find the dead. The attacks in the Odessa region and in cities of central Ukraine continue. Donbass is a hell on earth, it is completely ruined and it is no exaggeration "All this has not and can not have any military explanation from Russia."
He further added: "This is a deliberate and criminal attempt to kill as many Ukrainians as possible. Destroy as many homes, social facilities and businesses as they can. "All this will be characterized as the Genocide of the Ukrainian people and for which the invaders will surely be brought to justice."
The need for more money
Although the last 24 hours USAits countries G7 and the European Union announced support packages for Ukraine, Volodymyr Zelensky stressed his country's need for immediate financial assistance. He stressed that "the monthly budget deficit of Ukraine is five billion dollars and to endure the war for our freedom, we need fast, immediate and sufficient financial support. And we are not referring simply at some expense or in "gifts" from our partnersbut to realize that this is the contribution to their own safety ".
He added: "Because arming Ukraine also means shielding them from the new wars and crises that Russia is likely to cause if it succeeds in the war against Ukraine. That is why we must all work together to ensure that Russia does not have any success in its attack on our state.».
The traditional clothing
Earlier, Volodymyr Zelensky posted on social media videos wearing the national traditional costume to celebrate the day honoring the garment also known as Vyshyvanka. In fact, the Ukrainian leader described it "Sacred amulet" in the war against Russia.
It is one of the most famous symbols of Ukrainian culture, with roots that go back many centuries. Usually decorated with flowers, Vyshyvanka costumes have various patterns in the middle of the garment symbolizing hope, love, fertility and protection from evil.
Source: News Beast