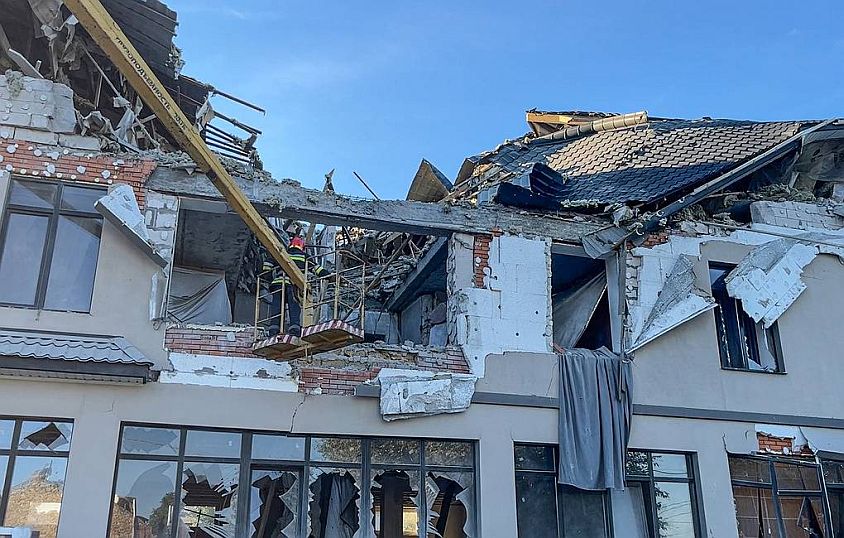 Pro-Russian authorities in Kherson accused Ukrainian forces of hitting a hotel in the occupied southern city with a missile Ukrainiankilling two people.
These claims could not be independently verified.
"Today, around 5.30 (local and Greek time) the Ukrainian armed forces fired a rocket at the Play Hotel", the occupying forces said. According to the first information, "two people were killed in this terrorist act (…) rescuers are still searching for victims in the wreckage"the statement added.
An official of the local Russian administration, Kirill Stremusov, said that among the victims is a "sympathetic" pro-Russian Ukrainian ex-MP, Oleksii Yurafko.
Pro-Russian authorities also reported that journalists from Russian media were staying at the hotel. Russia's RT television broadcast footage of the impact, which it says shows one of its cameramen being rescued from the wreckage.
The city of Kherson came under Russian control at the end of February, a few days after the invasion. It is one of the four regions where from Friday "referendums" are being held on their integration into Russia.
Source: News Beast