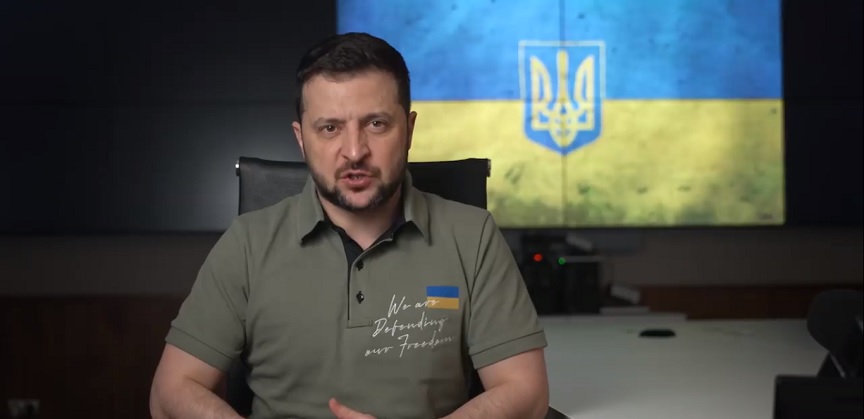 In his night sermon, its president Of Ukraine, Volodymyr Zelenskyclaimed that alleged use laser weapon systems used by Russians"Indicates its complete failure their invasion».
Specifically, he stated: "Today (s.s. yesterday, 18/5) one of the representatives of the Russian state said that the invaders are supposed to began using laser weapon systems in Ukraine. It is speculated that… to escape missiles. Firstly, it is noteworthy that they need to reduce the number of rockets they launch and, in addition, justify it.. To date, more than 2,000 rockets fired by the Russian military into Ukraine have been their main stockpile. This means that they do not have many left».
He went on to say: "Secondly, everyone has seen how Russia behaves in the war. He throws inexperienced heirs in battles as if they are expendable. Raiders who see electrical appliances for the first time in their lives in a foreign country. They have old Soviet armor, they fight without modern protection. They use unauthorized phosphorus bombs and burn schools and houses with them. And missiles, which they used to destroy civilian targets and which ultimately had no military benefit. "Civilian targets are being hit in Mykolaif and Dnipro these days."
"Like the Nazi wunderwaffe"
The Ukrainian leader then compared Russia to Nazi Germany. "Well, in Nazi propaganda there was the term "wunderwaffe", the miracle weapon. The clearer it became that they could not defeat World War II, the more they propagandized for the miracle weapon, which would be so powerful that it would overthrow the fate of the War.
And here we see it happening again in the third month of a total war. Russia seeks to find its own "wunderwaffe". It's supposed to be a laser, which clearly proves their total failure in this invasion. Like their fear of admitting their catastrophic mistakes at the highest level, both political and military. So, more and more miracle weapons will appear as the Ukrainian army liberates our land».
Zelensky, who wore a T-shirt with the message "We are defending our freedom", also spoke about how long the war could last, saying that "We try to finish it as soon as possible" and revealed how signed an extension of martial law and general mobilization "Our occupied cities need to know that Ukraine will return," he said.
Finally, thank him Andriy Shevchenkothe legendary former footballer and until a few months ago former coach of the national team of Ukraine for the work he does with the promotion of the donation platform for Ukraine "Ukraine-United24".
Source: News Beast