Units of the nuclear power plant Pivdenukrainsk in the south Ukraine stopped their operationdue to power loss from the barrage Russian airstrikes across Ukraine, Ukrainian nuclear power company Energoatom announced today.
Due to the Russian strikes, units of the Khmelnytskyi nuclear power plant in the western part of Ukraine were also disconnected from the electricity grid, regional governor Serhiy Hamali said.
Parts of this area have also been disconnected from the electricity grid and are without water supply, the governor said on Telegram.
Three people lost their lives and six more were injured by Russian bombing today at Kyivannounced the military administration of the Ukrainian capital, while from the Russian strikes water and electricity supply was interrupted throughout the Ukrainian capital region.
The entire Kyiv region is without electricity after Russian air strikes targeting critical infrastructure, said Oleksii Kuleba, head of the regional military command.
Also, the water supply was interrupted today in Kyiv after the new Russian strikes, Mayor Vitali Klitschko announced.
"Because of the bombings, water supply has been interrupted throughout Kyiv. Specialists (…) are working to restore the supply as soon as possible," Klitschko said on Telegram, calling on residents to stock up on water.
Alarms airstrike warnings sounded across Ukraine, and Ukrainian media reported air defense systems being activated in several parts of the country.
Reuters and AFP correspondents said they heard in and around the Kyiv many loud explosions and that anti-aircraft missiles were flying in the sky. Emergency power outages started in Kyiv, a local energy provider announced.
"(Missiles) hit one of the capital's infrastructure facilities. Stay in the shelters! The airstrike alert continues," Kyiv mayor Vitali Klitschko wrote on Telegram.
He did not give details of the infrastructure affected. However, as reported by APE-MPE, Russian forces are increasingly hitting critical Ukrainian infrastructure in recent weeks, following setbacks on the battlefield following their February 24 invasion.
Russian attacks have caused extended power outages affecting up to 10 million consumers. Ukraine's national electricity grid operator has announced that more blackouts will be needed across the country.
Ukrainian officials said thati a newborn was killed in a Russian missile attack that hit a maternity hospital in the southeastern Ukrainian city of Vilnius earlier today.
Source: News Beast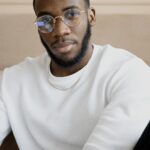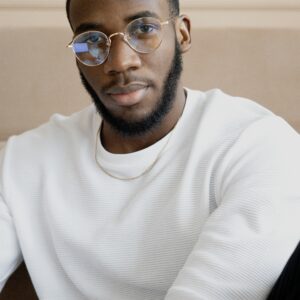 Bruce Belcher is a seasoned author with over 5 years of experience in world news. He writes for online news websites and provides in-depth analysis on the world stock market. Bruce is known for his insightful perspectives and commitment to keeping the public informed.