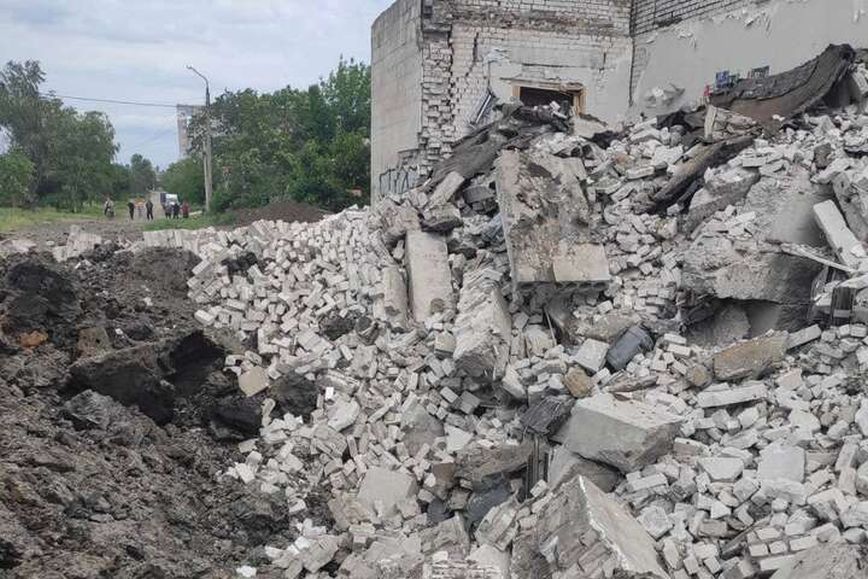 Fighting continues in Sheverodonetsk with the General Staff of the Armed Forces Of Ukraine to announce that Russian forces also carried out attacks on Saturday.
"Using artillery, Russian forces launched an offensive in the area of ​​the city of Sheverodonetsk. The battles continue "said the General Staff of the Ukrainian Armed Forces in a post on Facebook.
Houses in Demidiv remain flooded
About 50 houses in the village of Demidiv remain partially under water months after a dam collapsed in the area in a bid to stop Russian troops from advancing on Kyiv, regional governor Oleksiy Kuleba said.
The Ukrainian army blew up a dam on the Irpin River in February, flooding the village and large areas of land around it, although the move prevented Russian armor from reaching Kyiv.
"Currently, about 50 houses in the village of Demidiv remain flooded"Kuleba said in a post on Telegram.
"People are showing understanding for the situation. We, in turn, make every effort to resolve the issue. ".
The village was partially evacuated after the invasion began, local media reported, but some residents have returned since Moscow focused its attack on eastern Ukraine.
Over the weekend, Russian forces pounded cities in the eastern part of the country, in what the Kremlin described as a "special operation" to demilitarize and "de-Nazify" Ukraine.
Source: News Beast