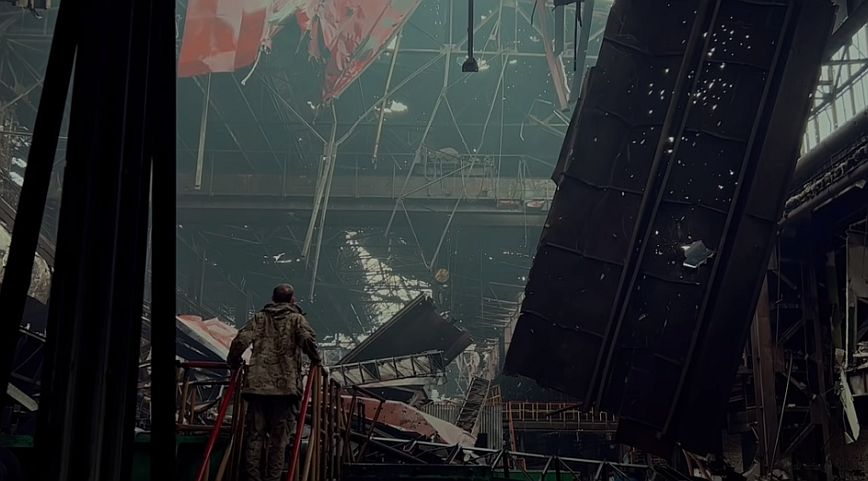 Shocking images of destruction and decline are recorded by a video of a Ukrainian defender in the Azovstal steel plant, a day before they were handed over to the Russian invaders in Mariupol.
The video depicts the last day after 12 weeks of defense by the vast factory against the overwhelming Russians, causing a shiver of emotion.
Dmitry Kozatsky's five-minute film is entitled: "Mariupol Fortress: The Last Day in Azovstal".
According to the website Ukrinform, he was one of the fighters of the Azov regiment and led the press service of the regiment, spending all 84 days in the steel plant with his colleagues.
The film was posted on the Telegram by Mariupol mayor's adviser Petr Andriusenko.
The film, shot on the eve of the capture of the so-called Orestes, such as Kozatski's nom de guerre, shows the factory from the inside, destroyed by Russian bombs from the sky, by continuous artillery bombardment from the ground and rockets by sea.
Twisted metal rods, slats, various damaged industrial structures and the open sky are visible in the holes of the bombed industrial construction.
Source: News Beast