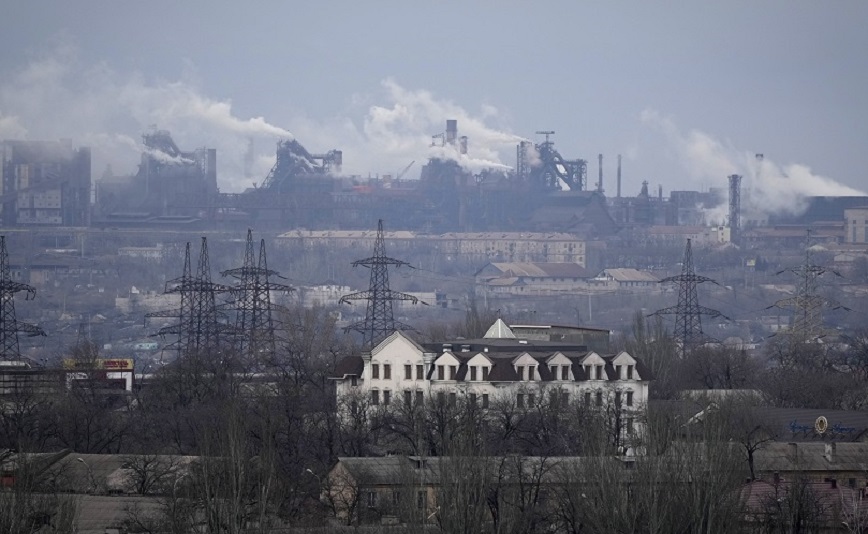 For more 24 dead children in Mariupolthe port in its southeastern part Of Ukraine occupied by Russia at the end of May, says the office of the country's attorney general.
Overall, the Attorney General's Office stated that At least 287 children have lost their lives since the start of the Russian invasion on February 24th. At least 492 have been injured.
"During the recording of criminal offenses, it became known that 24 children killed in Mariupol, Donetsk region, due to indiscriminate bombing by the Russian army", Said the office of the Attorney General in a post on the Telegram messaging application. «The data are not final, as the work continues in order to verify them at points of active hostilities, in temporarily occupied and liberated territories ".
Reuters was unable to confirm the report from an independent img.
The mayor of Mariupol, which has been destroyed due to the siege, said that in the city Cholera has broken out as the sewer system is out of order and the corpses are decomposing in the streets.
Russia has denied that it was targeting civilians and denies allegations of war crimes in what it calls a "special military operation" aimed at demilitarizing and "de-Naziizing" Ukraine.
Earlier in June, the United Nations said more than 250 children had been killed since the start of the war and five million were still at risk.
Collection of data on possible war crimes in Chernigov
Experts from France help their Ukrainian colleagues to gather information on possible Russian war crimes in the Chernigov regionin the northern part of the country, as announced by the Prosecutor General of Ukraine.
Experts from the French authorities, including people specializing in drones, ballistics and weapons of mass destruction, are gathering information on sites destroyed by the Russian bombing. The officials replaced the team of experts who arrived in mid-April to find out what happened in Boutsa, where the massacre of civilians caused a worldwide outcry.
"It will soon be two months since (French experts) are with us" on the field ""Attorney General Irina Venediktova said on her Facebook account.
"They are working in the Chernihiv region and searching sites destroyed by bombing"she wrote. "These crimes must be punished and we are ready to do everything together to do so.".
The Chernigov region has been bombed several times since Russia invaded the country on February 24. Ukraine is also investigating possible war crimes by Russian soldiers in Chernihiv during their occupation in March.
Source: News Beast