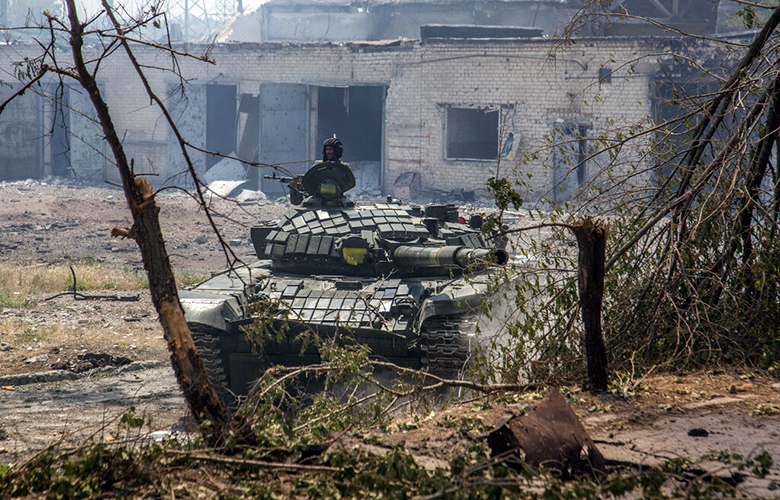 Ukrainian forces "should leave" Sheverodonetsk, a city in the east Ukraine most of which are controlled by Russianssaid today the governor of the province.
Some of the toughest battles after the Russian invasion of Ukraine have been noted in Severonetskwhere street fights have been raging for a monthwith Russia slowly but steadily gaining ground.
«Staying in places that have been constantly bombarded for months just to stay there does not make senseSaid governor of the province Luhansk, Serhi Haidai, speaking on television network. He did not specify whether the Ukrainian troops would leave immediately or the timetable for their withdrawal from Severodonetsk. «The Ukrainian armed forces must withdraw from Sheverodonetsk. They have received the relevant orderHe wrote in the Telegram.
According to Haidai, Sheverodonetsk "almost turned into ruins" due to the constant bombing. "All the basic infrastructure has been destroyed. "90% of the city has been damaged, 80% of the houses will have to be demolished," he added.
According to the APE-MPE, The battle for this city is crucial as Russia wants to occupy it in order to control the rest of Luhansk Oblast.. If Sheverodonetsk falls, only Lisichansk will remain in the hands of the Ukrainians.
The Luhansk region, along with Donetsk, is the Donbas valley that Russia and pro-Russian separatist insurgents in eastern Ukraine want to occupy. "In many ways the fate of Donbass is decided there," the Ukrainian president said recently. Volodymyr Zelenskreferring to Sheverondonetsk.
Source: News Beast