Russia saw one of the biggest drone attacks on its territory on Wednesday (30) since the beginning of the war. Transport planes that were stopped at an airport in the city of Pskov, close to the border between Russia and Estonia, were damaged.
Russian authorities did not report any casualties and claimed to have thwarted nearly all of the attacks. Meanwhile, Ukrainian government officials reported that several groups of drones flew towards the capital Kiev, in what is being described as one of the strongest attacks since spring in the country.
Lonely advances into combat zones increasingly occupied by machines have been an increasingly common reality in warfare – whether by air or by water.
In the region of the Crimean peninsula, for example, the use of naval drones has been frequent.
"While Russia controls part of the Black Sea, Ukraine uses naval drones with the aim of destroying or undermining Russian capabilities and presence. Not only of naval means in that region of the conflict, but also in the attempt to destroy important installations in Russia", explains Augusto Teixeira, professor of the Department of International Relations at the Federal University of Paraíba (UFPB).
See also: Russia accuses Ukraine and promises retaliation after drone attack
Ukrainian President Volodymyr Zelensky has launched a website, called "United24", which receives all kinds of donations. One of the initiatives is focused on raising funds to form what the platform calls the "world's first fleet of naval drones".
The idea is to buy 100 boats. Each drone costs around $250,000.
Airborne attacks on Russia using unmanned vehicles have also been frequent. In May, for example, the Kremlin, the complex where Russian President Vladimir Putin works, suffered an offensive. Already in early August, a skyscraper in Moscow saw at least two drone strikes.
While Ukraine has not claimed specific attacks, the Ukrainian president has said offensives into Russian territory are inevitable.
investment in drones
A survey carried out by the British BBC network points out that, this year alone, more than 160 air attacks and more than a dozen attacks by sea, with unmanned devices, have been launched in Russia or in Ukrainian regions controlled by Russia.
Investment in drones is directly linked to the cost of these equipment, which are cheaper than other weapons, such as missiles. In addition to physical damage, drones also have a psychological impact, as detailed by reserve colonel and master of military sciences, Paulo Roberto da Silva Gomes Filho.
"These are weapons that – as they are adapted – have a transport capacity, a very small load capacity. So it takes a very low amount of explosives, which doesn't cause big impacts on the target. But it has the purpose of showing the Russians, the common Russian citizen, that the country is at war", says Filho.
In the contact lines, the use of drones has also been frequent. In an interview with CNN Brazil, Ukrainian military reported that the lack of weapons motivates them to look for other ways to attack.
According to them, most of the drones used are homemade. Depending on the ammunition loaded, the equipment can be used against infantry troops and even tanks.
Specialist Gilberto Buffara, CEO of Stella Technologies, which produces drones in Brazil, explains how the equipment works.
"He flies with the grenade on top and he lets go. The grenade falls vertically, on top of the battle tank", he says. According to him, there are different ways to control drones. One is using glasses, as if the pilot were inside the drone.
"This is becoming an important professional in the Ukrainian ground forces", he says.
different models
The list of drones used in the war in Ukraine is extensive and the equipment can have more than one function. In the case of kamikaze drones, also called wandering ammunition, in which the equipment hits the target and explodes, in addition to homemade models, there are several models.
The American Switchblade 300 drone, for example, used by the Ukrainian army, has smaller, retractable wings and is known for being convenient to carry. The rig is catapulted off the ground like a spring-loaded switchblade, with the wings opening shortly after exit. It has an autonomy of about 15 minutes and a range of up to 10 kilometers.
But there are also larger kamikaze models, as is the case with the Iranian Shahed 136, which has been used by Russia. The range of the drone is up for debate, but it is estimated that the aircraft can reach between 1,000 and 2,500 kilometers away from the starting point. The aircraft was used in missions such as attacks on energy infrastructure.
In addition to these models, there are drones used for other types of missions, such as the Turkish drone Bayraktar TB2, one of the most used by Ukrainian forces. It has missiles and can be used to attack.
But the equipment can also be used for observation and reconnaissance, mainly because of the 12-meter wing, which gives it more lift and contributes to an autonomy of up to 27 hours, in addition to a range of up to 300 kilometers.
Factors such as distance and size of the target determine which drone will be used, while the ability to improvise contributes to an increasing presence of different drones in warfare.
"There is an absurd proliferation of different types of drones, from those used by infantry in small fractions of troops, to those that will be used by artillery to contribute to attacks in depth or even drones being used as missiles, for focus in depth, such as we saw recently in the attack against Moscow", explains professor Augusto Teixeira (UFPB).
At least 22,000 attack drones have already been contracted and around 15,000 pieces of equipment delivered to the Ukrainian armed forces, according to the Ukrainian government.
With increasingly scarce troops, drones have been a way out to continue with a war that seems to have no deadline to end. For Colonel Paulo Roberto, during wars, weapons are constantly evolving.
"Every war is a laboratory for this eternal dispute between sword and shield."
"So someone invents the sword, the guy invents a shield. Then the guy invents a bigger sword, then the shield, the arrow, soon he invents the machine gun, the shield is no longer useful… It's an eternal dispute".
Images: CNN shows what the journey is like to enter Ukraine at war
Source: CNN Brasil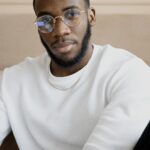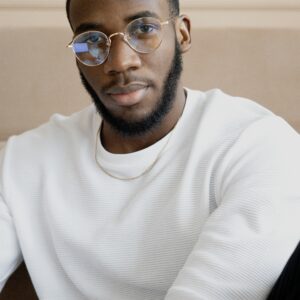 Bruce Belcher is a seasoned author with over 5 years of experience in world news. He writes for online news websites and provides in-depth analysis on the world stock market. Bruce is known for his insightful perspectives and commitment to keeping the public informed.