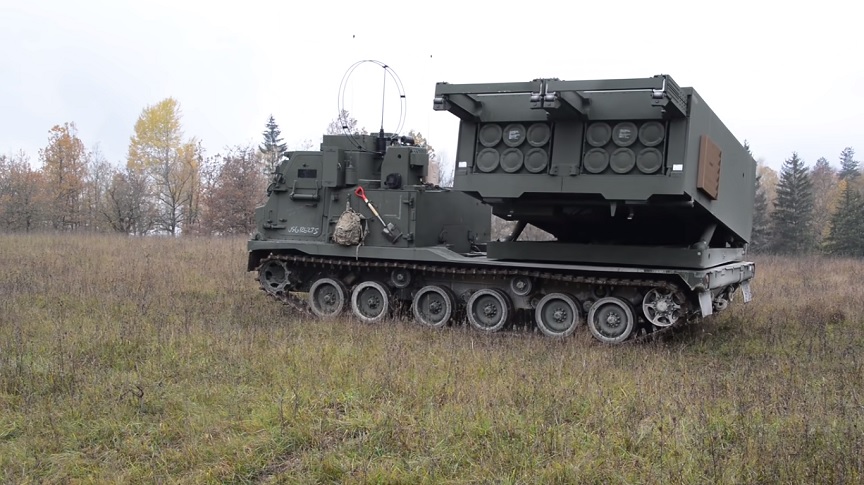 The USA expected to send long-range missile systems in Ukraine. The decision is expected to be announced even during next week, according to a revelation CNN.
That's what Americans want to help Ukrainians repel Russian armed forces in the east of the country. US officials have confirmed that they are prepared to carry out the mission of advanced missile systems.
This Multiple Launch Rocket System (MLRS) has been known for years as "The steel storm". It can launch multiple missiles simultaneously and at a greater range than any other system currently in Ukraine and hit targets with precision. The same imgs said that the MLRS could not be ruled out as part of a larger "package" of assistance to Ukraine.. Russian media, however, warn that such a move would be a violation of the "red line" by the United States.
It was, after all, one of the weapons the Ukrainians have long demanded from their allies and partners. In his latest sermons, President Volodymyr Zelensky described them as necessary in order to stop the Russian attacks on Donbas, where, according to the Ukrainian authorities, the Russians are superior in both physical and material strength.
Former commandos give their… know-how
Fighting in eastern Ukraine continues, with international volunteers playing a leading role on the Ukrainian side. Many of them are former US special forces commandos. They have given, according to CNNto the Ukrainian army the skills acquired during the wars in Iraq and Afghanistan, with the aim of bringing the Russian pounding under control.
"Ultimately it is a battle of good against evil," said one of them, with veterans of the UK special forces fighting alongside them. According to CNN, the Ukrainian state pays them between two and three thousand dollars a month for their services.
Source: News Beast