The Ministry of Defense of Russia is turning against Kiev. While it is in progress war in Ukraine the Russians accuse the Ukrainians of planning "provocations" in Zaporizhia nuclear power plant tomorrow, Friday (19/8), during the visit of UN Secretary General Antonio Guterres to the country.
Reuters points out, citing the Russian state news agency RIA, that Russia's Defense Ministry has not provided evidence to support its claim.
In its announcement, the Russian Ministry of Defense also notes that the Russian military has not deployed "heavy weapons" in or around the nuclear plant; which is located in southern Ukraine and is controlled by Moscow.
"We emphasize that the Russian army does not have heavy weapons inside the (nuclear) plant and in the surrounding areas. Only units that guarantee security are there," the Russian Defense Ministry added in its statement, cited by AFP.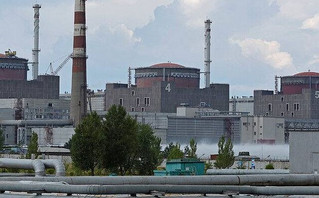 "The Russian Armed Forces are taking all necessary measures to guarantee the safety of the Zaporizhia nuclear power plant", continues as the Athens News Agency points out.
According to AFP, the Russian Ministry of Defense accuses Kyiv of wanting to prepare a "loud provocation" there on the occasion of the visit to Ukraine of the UN Secretary General.
"Ukrainian units plan to open fire on station to blame Russia for nuclear accident," Russians say
According to Moscow, AFP adds, Ukrainian artillery units plan to open fire on the station to then accuse Russia of causing a nuclear accident.
Fighting around the nuclear plant held by Russian forces has raised fears of disaster and Antonio Guterres has said it wants a demilitarized zone established around the station.
Ukrainian Foreign Minister Dmytro Kuleba said he had spoken with the director general of the International Atomic Energy Agency, who is ready to lead a delegation to the station.
"I have emphasized the urgency of this mission to address threats to nuclear security posed by Russia's hostilities," he said in a message on Twitter.
Russia and Ukraine have traded accusations of shelling near the Zaporizhia nuclear complex, raising fears of a nuclear disaster at Europe's largest nuclear power plant, which has been seized by Russian forces. Ukraine says Russia has deployed artillery in and around the station.
Source: News Beast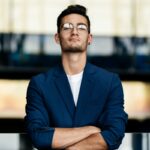 Donald-43Westbrook, a distinguished contributor at worldstockmarket, is celebrated for his exceptional prowess in article writing. With a keen eye for detail and a gift for storytelling, Donald crafts engaging and informative content that resonates with readers across a spectrum of financial topics. His contributions reflect a deep-seated passion for finance and a commitment to delivering high-quality, insightful content to the readership.