- Article Top Advertisement -
The Chief of the US National Defense Staff, General Mark Milley, estimated yesterday Wednesday that Russia's military has suffered over 100,000 casualties – dead and wounded – in the war in Ukraineacknowledging however that Ukrainian forces "probably" suffered a "similar" level of casualties.
- Article Inline Advertisement 1-
These estimates are impossible to independently verify.
There are "well over 100,000 Russian soldiers killed and wounded. Probably the same on the Ukrainian side. A lot of human suffering," General Milley said during his speech at the Economic Club of New York.
The general also estimated that some 40,000 Ukrainian civilians have been killed since the conflict broke out on February 24, which is now about to complete 9 months.
Ukraine and Russia are facing a possible winter lull in hostilities, and some experts believe that this may provide an opportunity for negotiations.
Asked about this perspective, General Milley noted that the parties' initial refusal to negotiate during World War I exacerbated human suffering and resulted in millions of additional casualties. "If there is an opportunity for negotiation, when peace can be achieved (…) you must seize the moment," he ruled.
Earlier, Russia has announced that it will withdraw its forces from the western bank of the Dnieper River, near the strategically important city of Khersona painful development for Moscow and, according to Western analysts, a turning point in the war, as reported by Reuters and relayed by the Athens News Agency.
Some experts believe that Kyiv may now be able to negotiate from a position of strength, while others warn that Moscow may use the talks to buy time, redeploy and resupply its troops to launch a new offensive in the spring.
According to Mr. Milli, Russia is already withdrawing from sectors of the Kherson. "It will not take them a day or two, it will take several days, maybe even weeks, to withdraw these forces to the south," he said, explaining that there are 20,000 to 30,000 troops deployed north of the Dnieper.
Although the US and NATO have not directly intervened in the conflict, they are arming, advising, and providing intelligence to the Ukrainian military.
General Mili noted that the war has turned 15 to 30 million Ukrainians into internally displaced persons and refugees, in addition to the 40,000 dead.
Washington insists that despite heavy losses, Moscow has not achieved what it considers to have been its goals when it launched the invasion and questions whether and to what extent it can continue military operations that have decimated the ground and armored forces it has deployed and reduced by much of its artillery ammunition reserves.
Source: News Beast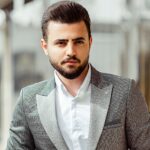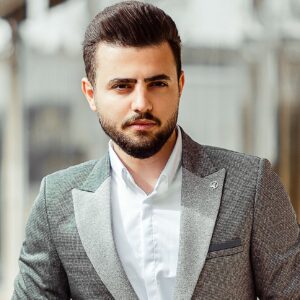 I'm Robert Neff, a professional writer and editor. I specialize in the entertainment section, providing up-to-date coverage on the latest developments in film, television and music. My work has been featured on World Stock Market and other prominent publications.
- Article Bottom Advertisement -