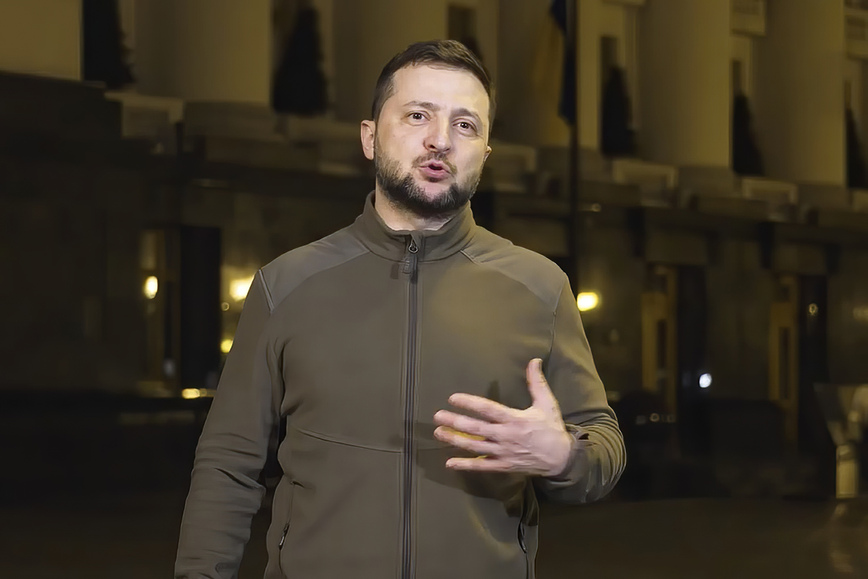 The Ukrainian president Volodymyr Zelensky stated that the towns and villages recaptured by the army of his country by Russian forces have been destroyed, while the his birthplacethe Krivi Rich, intensifies its efforts to avoid the floods following a Russian strike that damaged water infrastructure.
Kryvyi Rih, central Ukraine's largest city, with a pre-war population of about 650,000, was hit by eight cruise missiles on Wednesday, officials said.
Zelensky said in a video released early this morning that the strikes damaged the Karasunov Dam. The water supply system "has no military value" while hundreds of thousands of people depend on it every day, he stressed. The Ukrainian president denounced "an attempt to flood the Kriviy Rich".
There were no casualties from the strikes, according to the governor of the region Valentin Renichenko.
Oleksandr Vilkul, head of the Kriviy Rih military administration, wrote on Telegram that 112 houses were flooded in the city, but work to repair damage to the dam on the Ingulets River was continuing and that "floods are subsiding."
A few hours earlier, as reported by APE-MPE, Zelenskiy went to Izium, in the Kharkiv region, during his first visit to this zone of southeastern Ukraine, which the country's army has retaken under its control in recent years 15 days.
The pre-war town of around 50,000 was the scene of bloody fighting in the spring before the Russian army took it over and turned it into a strategic supply hub.
"Members of our law enforcement agencies are already receiving evidence of murders, tortures and abductions of people by the conquerors" Zelensky pointed out from the city, while adding that there is "evidence of genocide against Ukrainians".
"They only destroyed, only confiscated, only deported. They left devastated villages and in some of them not a single house remainsadded the Ukrainian president in his video message.
While underlining the serious damage Izium has suffered, Zelensky wrote on Telegram: "we are moving in one direction, forward, towards victory."
Source: News Beast