Chersona from which the Russians have left the president of Ukraine visited on Monday (14/11). Volodymyr Zelensky and spoke with Ukrainian soldiers stationed there.
"We are moving forward. We are ready for peace, peace for our whole country," Zelensky told soldiers lined up in front of the administration building in the city's central square.
The Ukrainian president thanked NATO and other allies for their support war and said the US shipment of US HIMARS multiple rocket launcher systems has made a big difference for Kyiv.
Parents with children, some pushing prams, were also gathered in the main square.
Some waved Ukrainian flags and others had the flag draped over their shoulders.
"I am very happy, you can tell from the reaction of the people, their reaction is not rigged," Zelensky was quoted as saying by a Reuters correspondent in Kherson.
Asked where Ukrainian forces might be deployed, Zelensky replied: "Not in Moscow… We are not interested in another country's territory."
A few minutes before he crossed into the city, citizens in the center of Kherson heard shelling. After the end of the president's speech, as reported by the Athens News Agency, many shots rang out in the city.
On Friday (11/11) Ukrainian troops reached the center of Kherson after Russian troops abandoned the city – the only regional capital they had captured since the start of the Russian invasion.
Earlier, the Ukrainian president announced that investigators have already documented more than 400 war crimes committed by the Russians during the eight-month occupation of the city.
"The Russian army left behind the same atrocities it committed in other regions of the country where it entered"
"The bodies of civilians and soldiers were found. The Russian army left behind the same atrocities it committed in other regions of the country where it enteredZelensky said.
Reuters has spoken to residents of parts of the formerly occupied region who described killings and hostage-taking among civilians, but has not independently verified the information.
Russia denies that its soldiers are deliberately targeting civilians or that they have committed atrocities in occupied territories. In many other parts of Ukraine, which were occupied by Russian forces, many mass graves were found – in some the bodies even showed signs of torture. Kyiv attributes these findings to Moscow.
Source: News Beast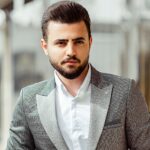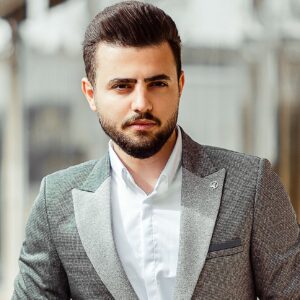 I am an author currently working for World Stock Market as a writer. I have been writing professionally for over 5 years and have written everything from market news articles to finance pieces. Prior to this I was an investment banker with Merrill Lynch in New York City. While at Merrill, I worked on some of the largest mergers and acquisitions in history. My background in finance allows me to bring a unique perspective to my work as an author and journalist.